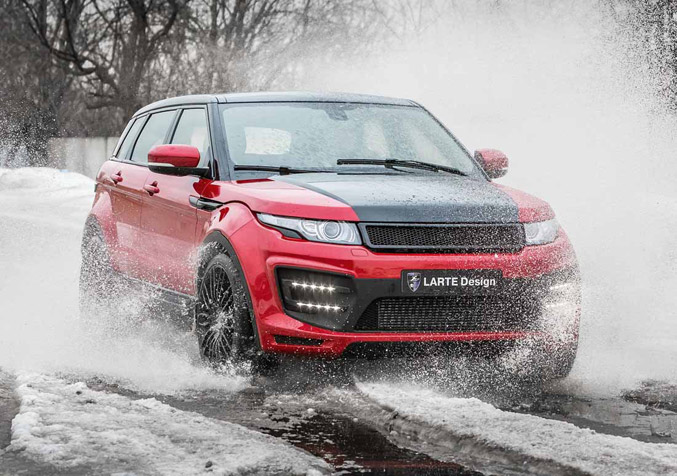 Range Rover Evoque is unmistakable vehicle, which has become a true eye-catcher in the hands of LARTE Design. The Moscow-based has enhanced the model with first-class materials such as PU RIM plastics and stainless steel. 
The design vision of LARTE for this Evoque is in the direction of a street racer, which finds its expression in the black-and-red paintwork. The new body kit consists of honeycomb grille and the massive air intake in the front apron and gives the SUV a sportier appearance. 
It also includes more contours, matt-black contrasting elements and larger air intakes. The two large air intakes on the sides have been fitted with the double-rowed LED daytime running lights.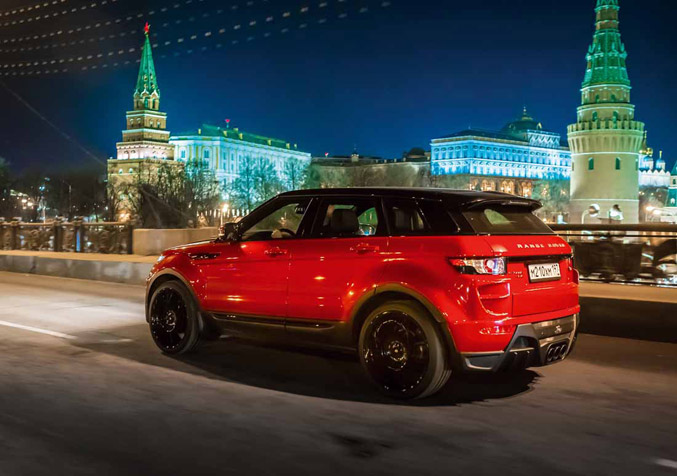 Rover's side skirts were decided in black so that they create an attractive contrast to the doors. The integrated black high-gloss insert also improves the length of the compact Evoque. At the back the model features a rear apron made from PU RIM, which takes up the front bumper's design while simultaneously creating the appropriate backdrop for the completely redesigned exhaust system. 
The latter is manufactured from stainless steel and produces enticing sound. The performance of the top diesel engine was increased and now produces 162 kW (220 hp) instead of the previous 140 kW (190 hp). Of course, the maximum torque was also raised from 420 to 480 Nm. 
Moreover, with the help of lowering suspension, the Evoque's centre of gravity has been shifted 30 millimetres closer to the road, which improves both its appearance and handling. At last, the model was equipped with LARTE's 21-inch light-alloy rims in glossy black.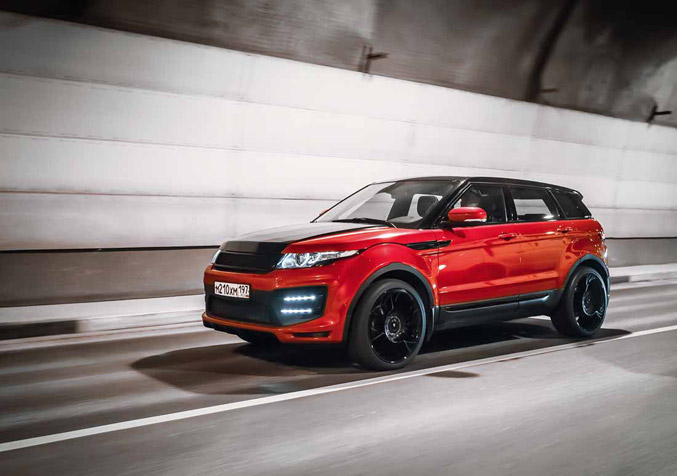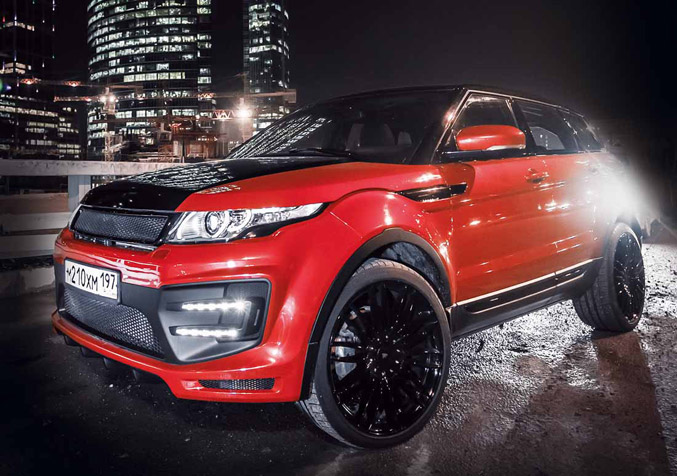 Source: Larte Design