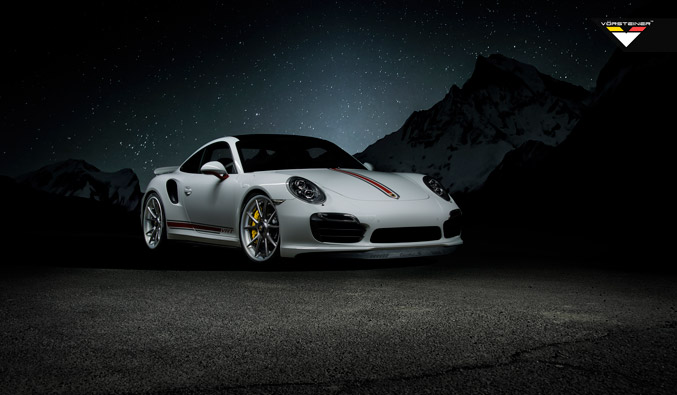 Vorsteiner Porsche 911 Turbo S VSE-004 is definitely a car worth reviewing, since it is exclusively hot by being the latest project of the tuners at Vorsteiner. 911 Turbo S is exciting enough and it doesn't need any tuning to grab the hearts and minds of many. 
However there are some people who need to be distinctive and for this reason, tuners such as the present case, design simple ways to enhance astonishing vehicles as this one. The 2014 Porsche Turbo S is powered by a 3.8 liter flat-six turbocharged engine.
This powertrain's horsepower is rated at 560 hp (412 kW) at 6500RPM and can generate 700Nm (519 lb-ft) of torque. The engine is matched with a DCT 7-speed gearbox. It is needless to say that the acceleration time here will be mind-blowing. The car needs only 3.1 seconds to cover the sprint of 0 to 100 km/h on its way to a top speed of 318 km/h (198 mph). 
Going to the facts, Vorsteiner Porsche 911 Turbo S VSE-004 features company's very first motorsport-inspired wheels with center lock design. In fact, the wheels were specifically created for this car. What also needs to be mentioned is that they feature a Brushed Shadow Gloss face and Brushed Matte Clear outer barrel. 
Precisely, this particular Porsche is fitted with 21×9 front and 21×13 rear VSE-004 Center lock wheels coupled with 255/30/21 and 355/25/21 tyres, respectively. Vorsteiner has made the wheels with low weight and maximized strength, so that they can perfectly match the untamed character of the 911 Turbo S.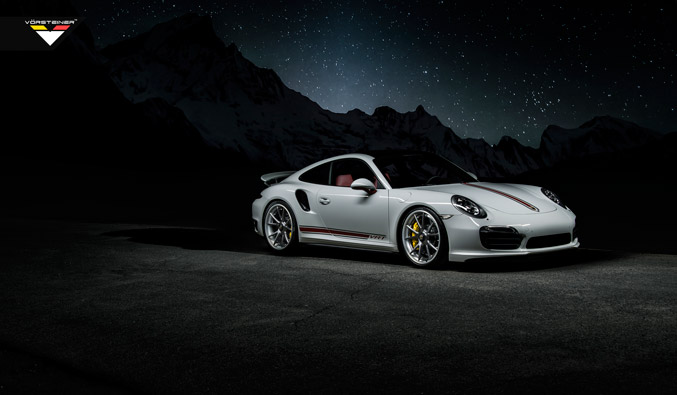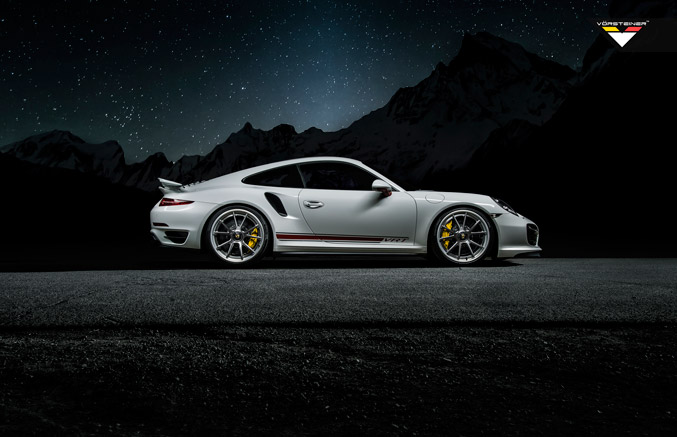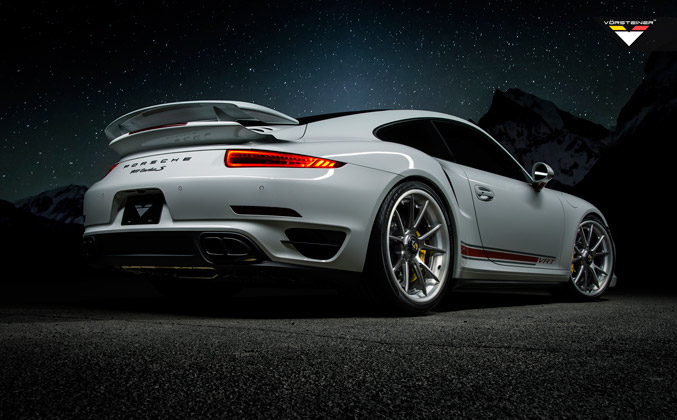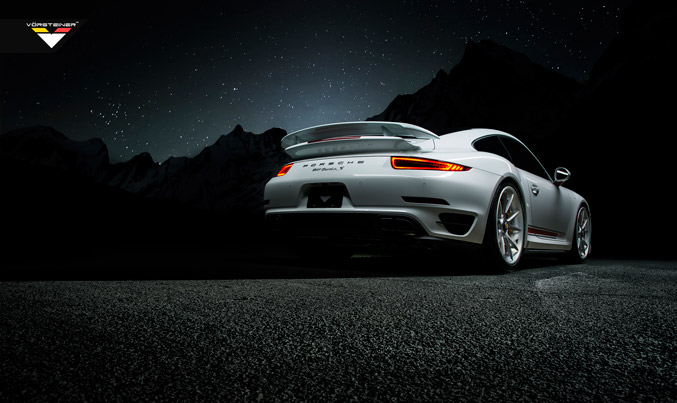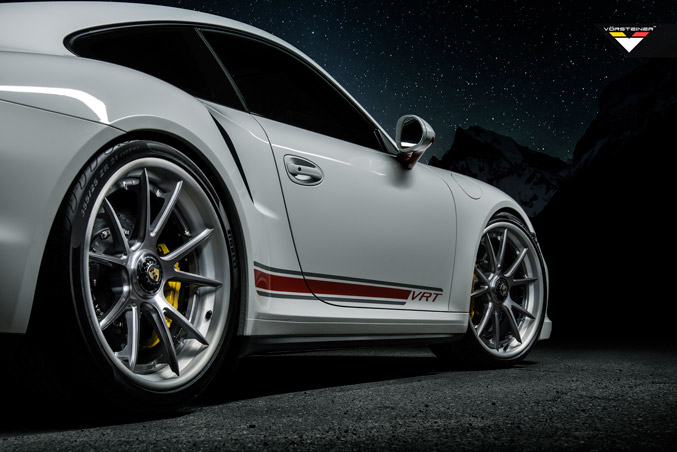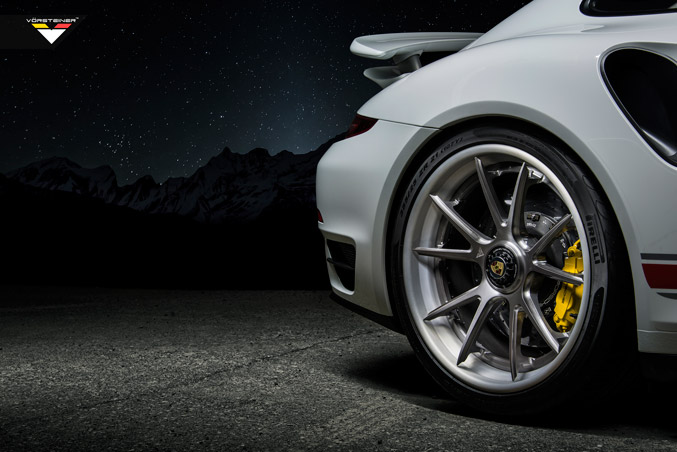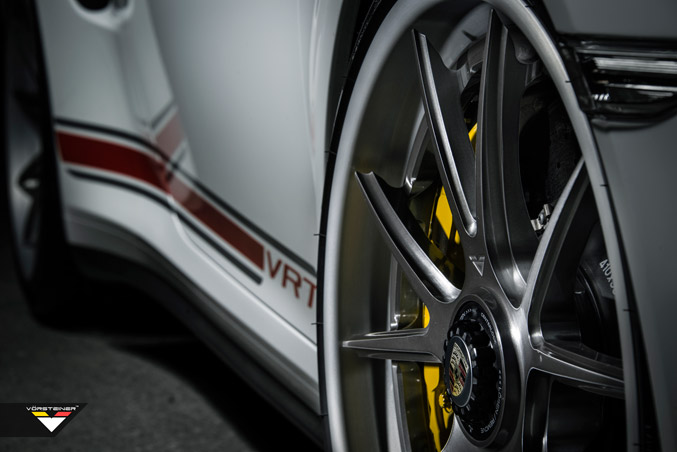 Source: Vorsteiner