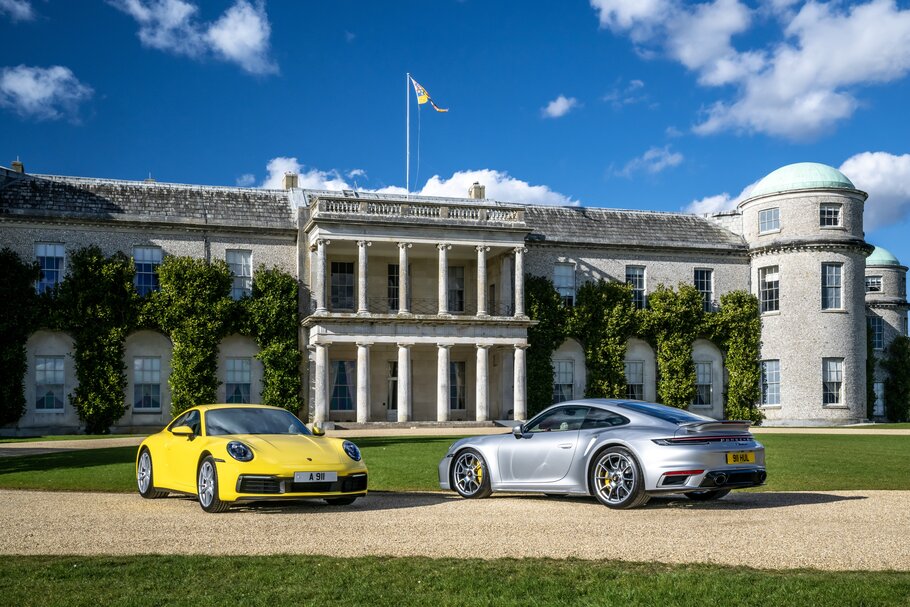 Goodwood is delighted to announce that Porsche is to be the honoured marque at the Festival of Speed (13-16 July), which this year celebrates its 30th anniversary. The event coincides with the Stuttgart sports car manufacturer celebrating the 75th anniversary of the creation of its very first sports car – the 356.
"Porsche has been one of our most loyal and enthusiastic partners, supporting the Festival of Speed since 1995, and the Revival since 2010," said The Duke of Richmond and Gordon. "This year Porsche will become the first manufacturer to create the Central Feature at the Festival of Speed for the fourth time, underlining the huge success of this iconic manufacturer as we both celebrate a milestone of 75 years."
Krishan Bodhani, CEO, Porsche Cars Great Britain, commented: "We're delighted that Goodwood is giving us this brilliant opportunity to share our passion with enthusiasts, Porsche fans and owners here in the UK.
"Some 75 years ago, Ferry Porsche dreamed of a sports car, a dream realised in the 356. In the same way, 30 years ago The Duke first realised his dream of a unique motoring event. The Goodwood Festival of Speed is therefore the perfect setting for us to celebrate our anniversary."
The Goodwood Festival of Speed presented by Mastercard is the world's largest automotive garden party, set against the spectacular backdrop of Goodwood House in West Sussex, on the south coast of England.
The action is focused around the challenging 1.16-mile hillclimb course running through the centre of the venue. The Festival of Speed is renowned for attracting the rarest and most exciting road and race cars and motorbikes ever created, along with a dazzling array of legendary drivers and riders, and the 30th anniversary event in 2023 will be no different. The theme for this year's Festival of Speed is 'Goodwood 75', with a dedicated hillclimb batch showcasing cars and bikes that have appeared at Goodwood since 1948.
A parade of Porsche cars that have helped define and guide the company's vision over the years – on circuit and street – will feature in action on the Goodwood Hill.
As well as the exhilarating action on the hillclimb, static exhibits and immersive displays at the Porsche stand are sure to entertain.
At the heart of the Festival of Speed will be the Central Feature sculpture – designed by artist Gerry Judah, who has been responsible for many of the incredible, physics-defying works of automotive art created especially for the event. More details of this and the Porsche cars, both old and new, participating in the Festival of Speed will be revealed in the coming months.