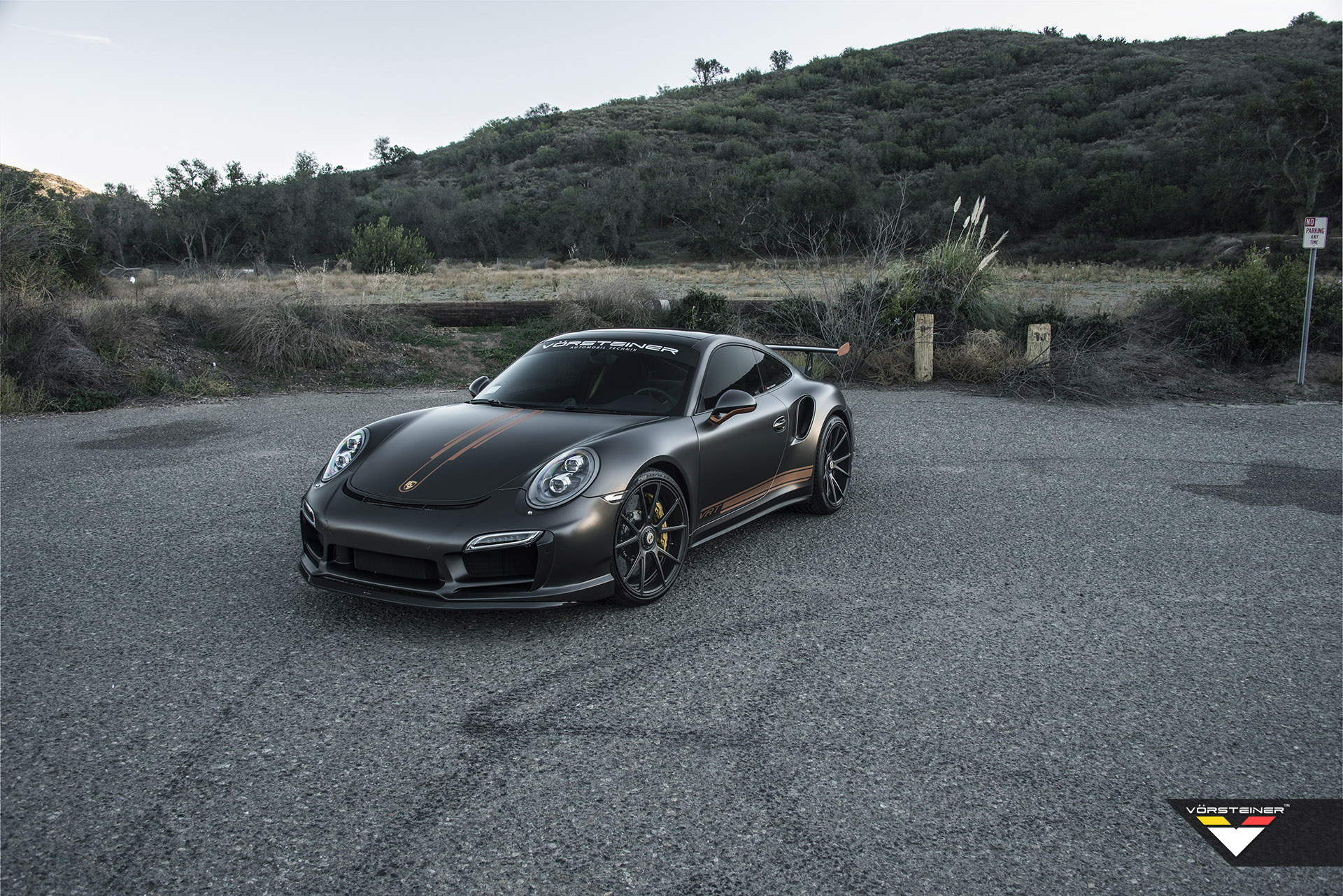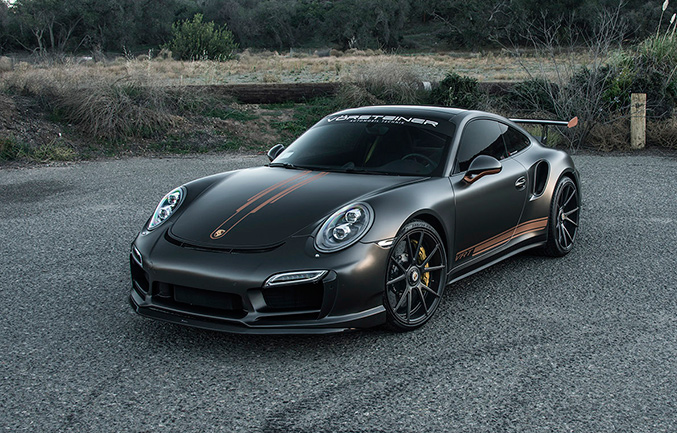 The Vorsteiner V-RT Edition Carrera Turbo S is another addition to the Vorsteiner family. Catering to the utmost demanding high-performance applications, the Vorsteiner V-RT Aero Program is a perfect choice for the Porsche 991 Turbo. The VR-T Aero Program yields better downforce, improved visuals and offers a lightweight addition for your vehicle. This Carrera Turbo S features: Vorsteiner V-RT Front Spoiler, Vorsteiner V-RT Rear Diffuser and the Vorsteiner V-RT Aero Rear Wing.
The carbon fiber vented front fenders are an additional option for the V-RT Turbo customers. Each item is sold seperately.
Additionally, a set of Vorsteiner V-202 custom forged wheels (centerlock option) is installed. Wheels are sized 21×9 / 21×12 front and rear respectively. They come with a Satin Black finish option. Vorsteiner V-202 forged wheels are available in 19, 20 and 21 inches. Please take a look at this particular Vorsteiner V-RT Turbo S build right below.
2016 Vorsteiner V-RT Porsche 991 Turbo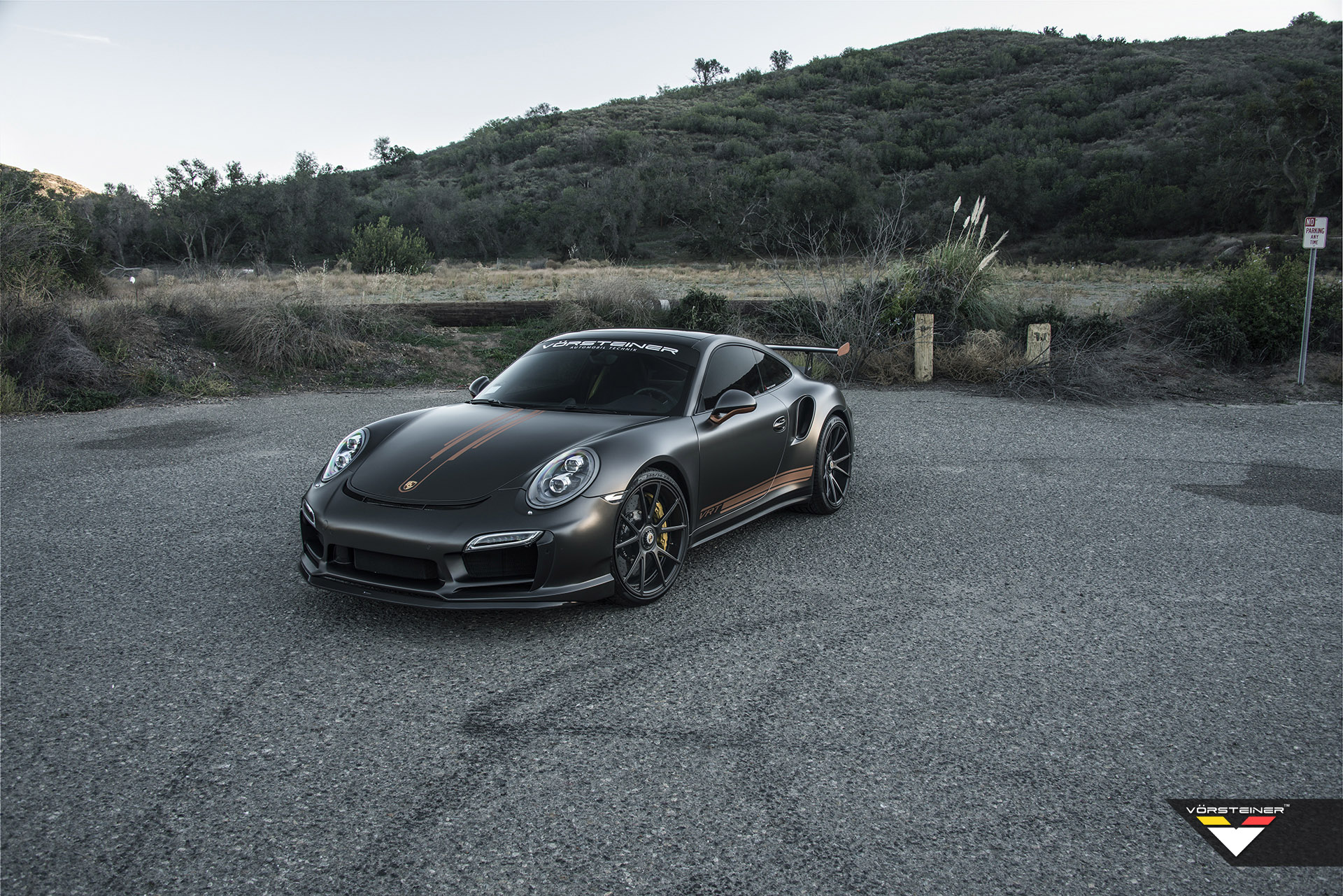 Source: Vorsteiner