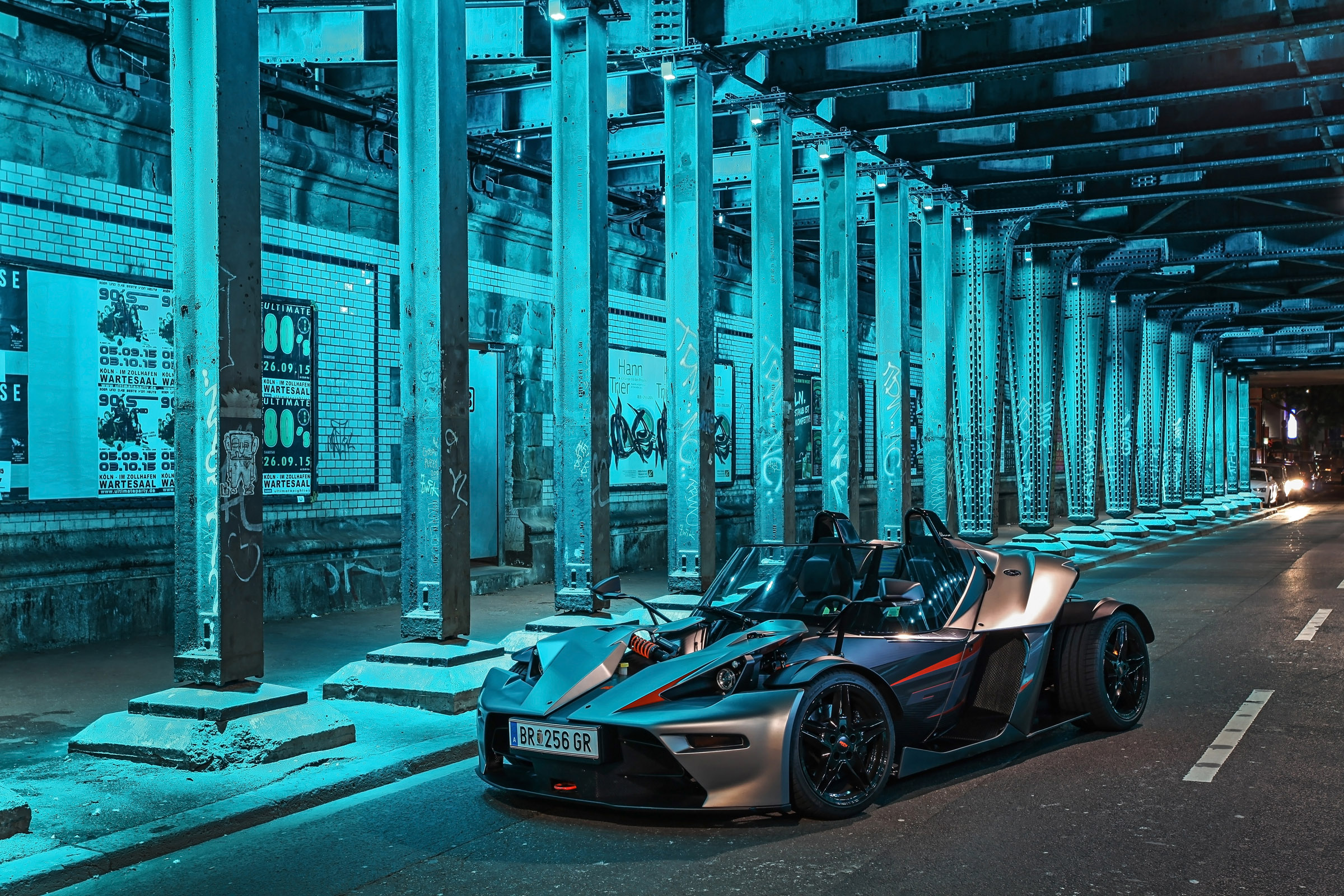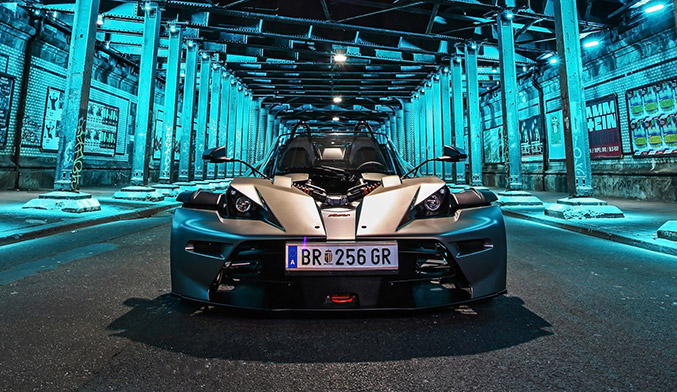 The WIMMER Rennsporttechnik Solingen GmbH is German sales partner and class A dealer of the KTM Sportcar GmbH Company.
The KTM X-Bow GT is convincing as drop top pretending to be real Gran Turismo. Windshield and doors, together standing for "helmet-visor effect", stand for the evolution of radical design. By the way, the GT offers also an amazing driving comfort, however without to forget about its racing sports genes. A genuine sports car, admitting comfortable riding, if desired.
The X-Bow has already become famous by its models series R and RR. These are driven by preference with helmet, because the windshield does not offer any protection.
The KTM X-Bow GT has a particularity: the windshield is made of laminated safety glass, which is heatable thanks to a sophisticated technical solution (with nearly invisible integrated heating wires) for fast defrosting and so – together with the single arm wiper or wipe and wash function – at every moment warranting for clear view. The side windows are doors of the KTM X-Bow GT in the same time, opening and shutting very smart by help of gas-filled shock absorbers.
With its excellent serial power of recently 300 HP for only 847 kg (1867 lbs.) of car's weight, the KTM X-Bow GT drums up enthusiasm all around. Already the predecessor model was satisfying with its trusty 285 HP. The new model allows lateral acceleration up to 1.5 G, depending on tires up to even 2.0 G. The sprint from zero to 100 kmph (60 mph) within 4.1 seconds is pure fun. These values are reached by the well tested already in the predecessor models 2.0 liters gas engine with 420 Nm of torque at 3.200 rpm.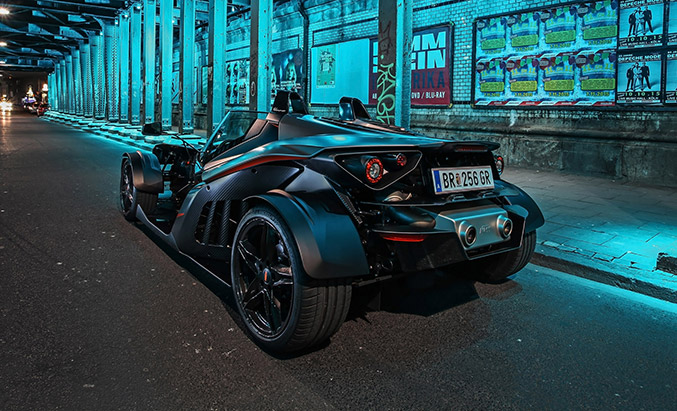 The completely flat three-part racing sports underbody, the conception of which has been overtaken from formula racing cars, provides grandiose aerodynamics. Additionally, the sophisticated conception of KTM Technologies or Dallara with front splitter, underbody and rear diffuser renders contact pressure of nearly 200 kgf at 200 kmph.
The made by the WP Suspensions Company and coming directly from formula racing sports push-rod chassis on front axle has adjustable pressure and rebound. Extreme power demands adequate braking capacities. The KTM X-Bow GT backs on a Brembo braking system. The tires is 17 inches on front and 18 inches on rear axle.
In case of "somersault", the integrated into the monocoque aluminum roll-over bars warrant for optimal protection. They resist strains against up to 2.5 times the vehicle's weight. The extremely light, two part double walled carbon fiber monocoque, manufactured in expensive handiwork and autoclave technology out of four layers of carbon fiber and epoxy resin stands for highest safety with only 80 kgs (lbs 167) of weight. Additional safety comes from the crash box on the car's nose. Due to its carbon-aluminum-sandwich construction, it fulfills even the very strong FIA-GT and formula 3 safety rules.
This extreme driving fun is beginning from 79,000.00 Euro of worth.
2016 Wimmer Rennsporttechnik KTM X-Bow GT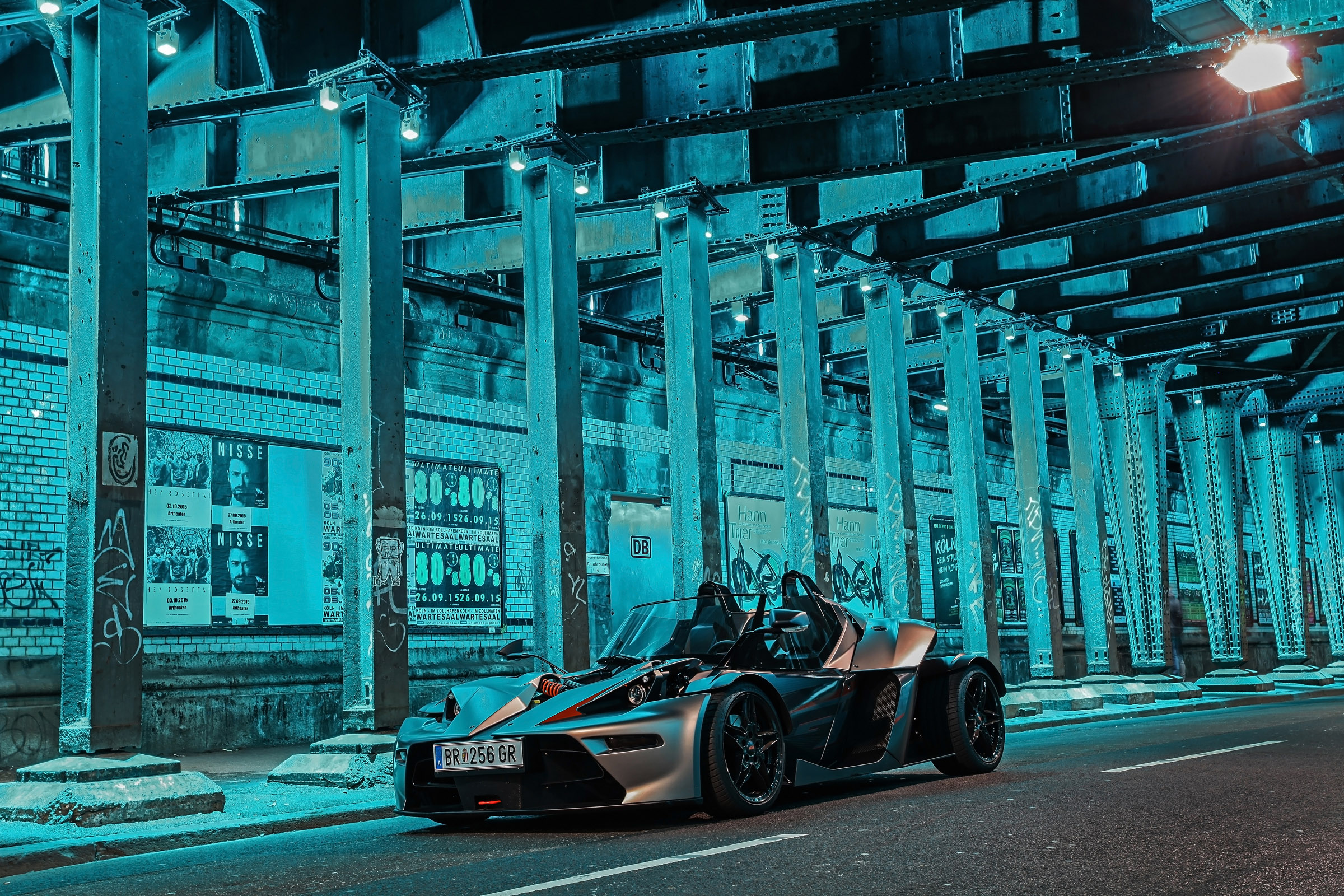 Source: Wimmer Rennsporttechnik