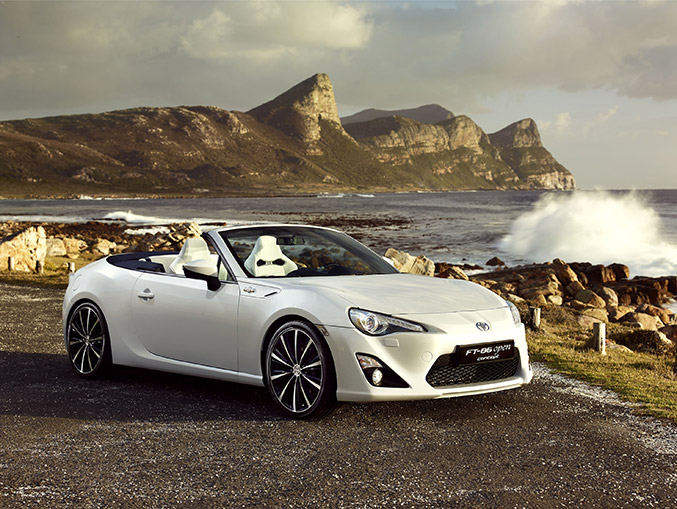 Toyota will display the FT-86 Open concept, a rear-wheel-drive sports convertible, at the 83rd Geneva International Motor Show, starting next week.
The FT-86 Open concept is a study model based on the rear-wheel-drive 86 sports car that was created to test and verify potential sports car variations.
The concept features an electrically operated soft top, allowing a feeling of oneness with nature while maintaining the joy and sense of oneness with the vehicle created by the 86.
A Milan-based designer colour-coordinated the interior and exterior, with the resulting design evoking quality and sportiness.
The interior and exterior feature high-contrast white and navy blue that emphasise the vehicle's proportions as well as the integrated nature of the design.
In addition, yellow-gold stitching in the floor mats and seats acts as an accent conveying a sporty feel.
The styling conveys a dramatically different impression when the roof is opened.
The world premiere of the concept in Geneva is occurring at the same time as prototype engineering assessments take place.
Toyota's 2013 Geneva motor show presence will also include the European debut of the fourth-generation RAV4, which has just gone on sale in Australia.
Source: Toyota