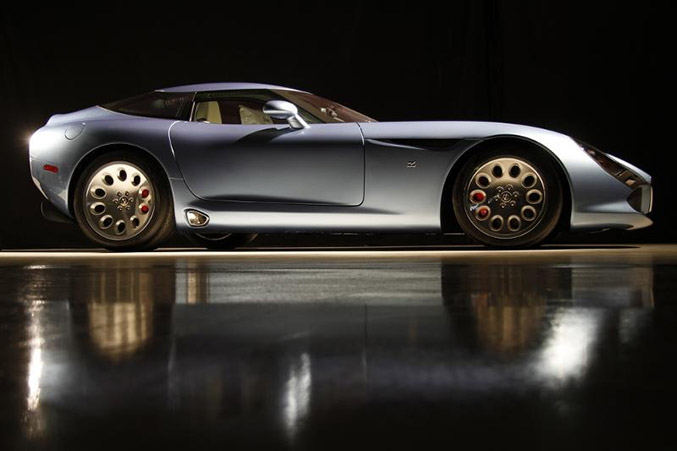 The last of only nine custom built ALFA Romeo Stradale TZ3s will make its debut on the 18th annual Amelia Island Concours d'Elegance field on Sunday, March 10, 2013 at the Ritz-Carlton, Amelia Island. Known as the Italian sports car with "the heart of a Viper and the soul of an ALFA", this stunning automobile is sure to please car fans.
Just nine Stradale TZ3s have been constructed to celebrate the centenary of Carrozzeria Zagato in 2010. The Azzurro California hued example slated to appear at the 18th annual Amelia Island Concours d'Elegance is the final car in the exclusive series.
Built by Carrozzeria Zagato as a design exercise, the Stradale TZ3 wears the ancient traditional ALFA-Romeo badge of the serpent and the 1925 world grand prix champion's wreath. Under its elegant and sensuous carbon fiber bodywork the new Zagato TZ3 Stradale packs the brute force of another potent snake, the 8.3 liter 600 hp V-10 of the new SRT Viper.
"The Zagato Stradale TZ3 is a gorgeous car and one we feel honored to have debut at the Amelia," said Bill Warner, Chairman and Co-Founder of the Amelia Island Concours. "The car's American underpinnings and Italian design make it a perfect fit for our field."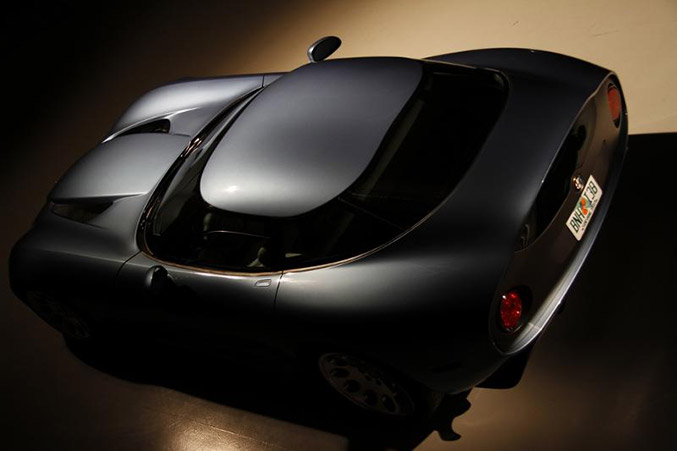 Zagato calls the Stradale TZ3 "the first American ALFA in automotive history" combining "unbridled American power and Italian grace". Inspired by the motto "bellazza necessaria" (beautiful necessity) the TZ3's Kamm tail, "double bubble roof" and round taillights are all prominent Zagato design signatures.
"The TZ3 is a very serious machine and will accelerate from zero to 60 mph in 3.5 seconds," says the Stradale's Florida-based owner. "I chose the Azzurro California blue color to match the Florida Sky, and I'm looking forward to seeing it on Amelia's field on Concours day."
Source: Zagato