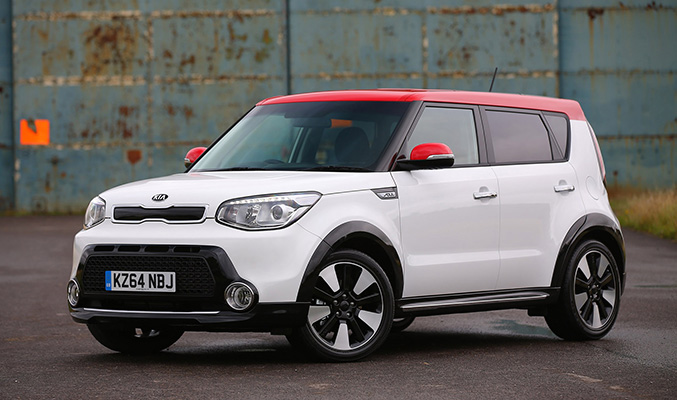 Kia's stylish all-new Soul range has been expanded with the arrival of two high specification models – the Soul 'Mixx' and 'Maxx' – which are now available in dealer showrooms. These models create an impressive presence on the road and are differentiated from the three launch models by their 18 inch alloy wheels, urban styling pack and LED daytime running lights.
The original Soul launched in 2008, proved that Kia could design and build excellent cars, whilst keeping the focus on practicality and value for money. It became a market leader in the United States and China and became a top five car in its class. The 2014 second-generation version of the Kia Soul takes advantage of the boom in the compact crossover market, with global annual sales forecast to rise to more than 600,000 by 2015.
The all-new Soul is stylish in design and takes on an SUV-like appearance. All versions are front-wheel-drive, five-door crossovers – Kia research showed that whilst customers want the looks, semi – elevated driving position and perceived safety advantages of a 4×4, they do not want the taxation and higher fuel consumption that four-wheel drives entail.
Standard equipment on both models includes a premium Infinitytm sound system, eight inch touchscreen satellite navigation, leather upholstery, heated front seats and automatic air-conditioning. The Mixx comes with contrasting body and roof colours, roof coloured door mirrors and a reversing camera. Additionally the Soul Maxx includes a smart key entry system with engine stop/start button, auto-dimming rear-view mirror,front and rear parking sensors and panoramic sunroof.
The Soul Mixx is available in 1.6 CRDi six-speed manual and automatic versions as well as a 1.6 GDi manual – with prices starting from £18,150. The Soul Maxx starts from £19,950 and is available in six-speed manual 1.6 GDi and 1.6 CRDi options.
Source: KIA