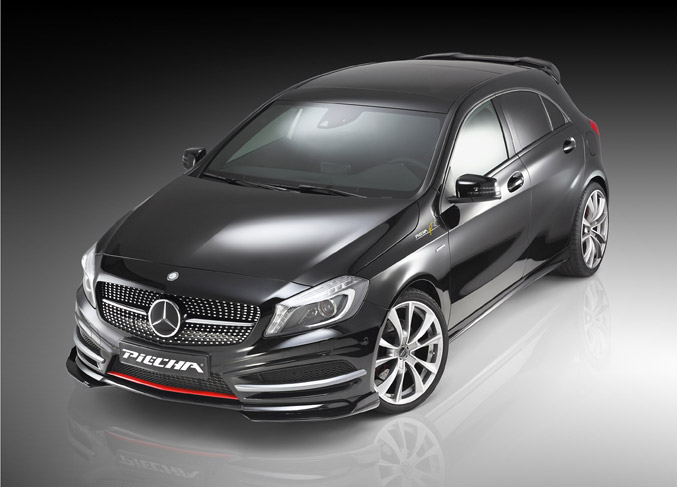 JMS Piecha Mercedes-Benz A250 AMG is a result of the joint efforts of both JMS and Piecha design studios. They have enhanced this A-Class W176 AMG and made it even sportier. In fact, sportiness was the number one priority of this design product. This means that the appearance of the vehicle has been shifted in this direction. There have been changes made at the front and rear, and also to the wheels on which the car runs. 
First of all, the front has been factory-fitted with an upright diamond grille and extremely large air inlets at the front spoiler lip. Piecha divided it via the addition of splitters in graphite gray. The result is a substantially wider and more masculine face of the vehicle.In addition, front – Cup – Wings were mounted to complete the sporty appearance. On the other hand, the newly designed roof spoiler lends the car an extra racing design. 
At the back of the car we can see a brand new rear diffuser. It features integrated 4-square end tips from the SL63 AMG. Here, the motorsport sound is something obligatory – a complete exhaust system was added. 
New wheels and rims also contribute towards the exclusive appearance of this A250. The dimensions of the tyre/wheel combination at the front are the 235-35/19 to 8, 5 x 19 ", while at the rear are 255-30/19 to 9, 5 x 19". What is more, the companies have also added specially developed Sport suspension.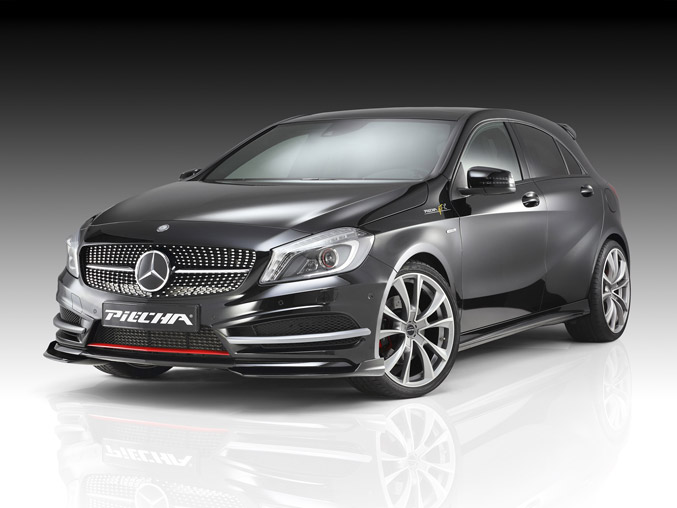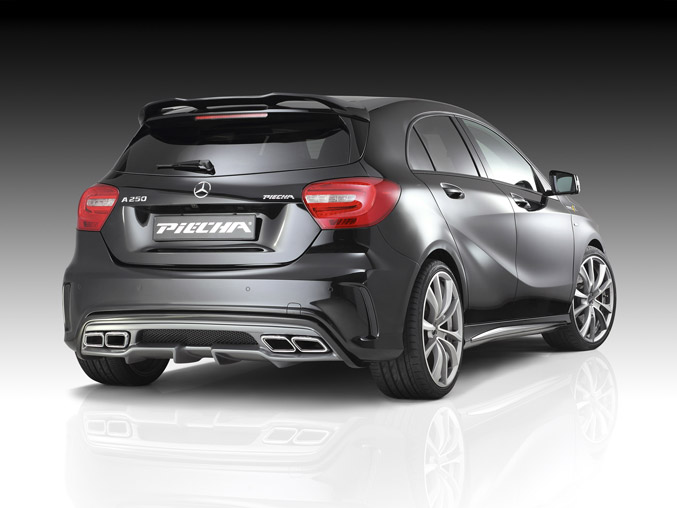 Source: JMS