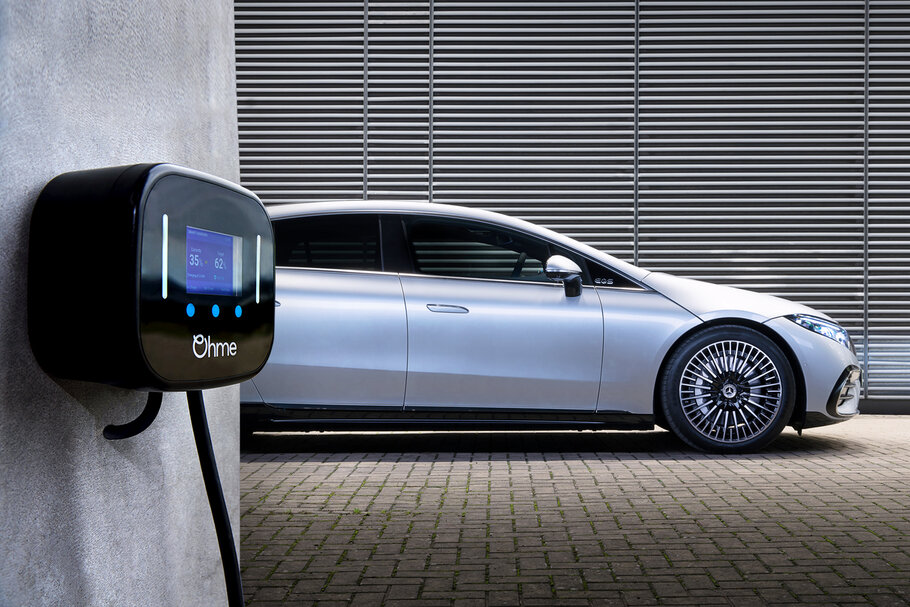 Mercedes-Benz UK has chosen award-winning, smart-charging company Ohme as its new official home charging partner, alongside existing partner, Pod Point.
The new collaboration will see Mercedes-Benz recommend Ohme chargers to customers who need a home charging solution. And an Ohme Home Pro charger will be available in Mercedes-Benz showrooms for customers to view.
Ohme's dynamic smart chargers can connect with the national grid in real time and automatically adjust charging for drivers to take advantage of lower price charging with smart off-peak tariffs.
'We are delighted to announce that we will be partnering with Ohme as our recommended home charger supplier.' said Jason Allbutt, Head of Product and Planning for Mercedes-Benz. 'Ohme's technological innovation and excellent approach towards customer service align with the core values of Mercedes-Benz.'
David Watson, CEO of Ohme said: 'Mercedes-Benz has one of the strongest premium line-ups of electric vehicles. We're looking forward to introducing Mercedes-Benz customers to the benefits of dynamic smart-charging and supporting its network of agents.'