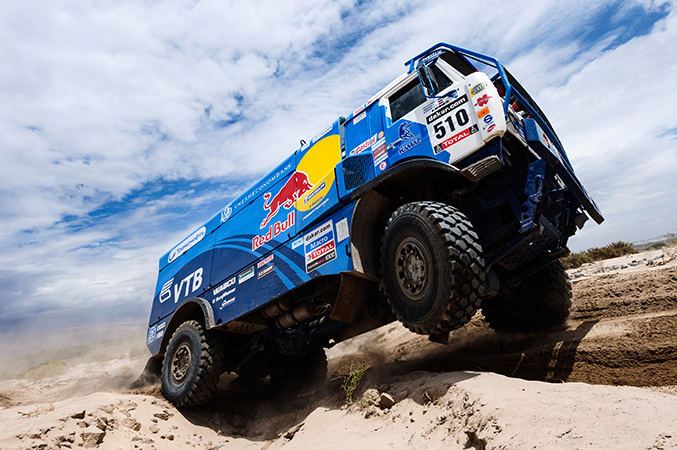 Day 13 at the 2013 Dakar was yet another fantastic win for Redbull's KTM Factory Team. Teammates Cyril Despres and Ruben Faria put on a tactical masterclass to secure great positions in the bike race.
Four-time Dakar champion Despres maintained his place at the top of the leaderboard as overall race winner, whilst also helping Faria obtain second place.
Stage 12 at Copiapo in Chile was full of dangers, giving all category leaders an increased likelihood of making mistakes. Very dense Camanchaca meant an early morning start and it was only once the stubborn fog lifted, that the first motorcyclists could set off to tackle the last dunes of the rally.