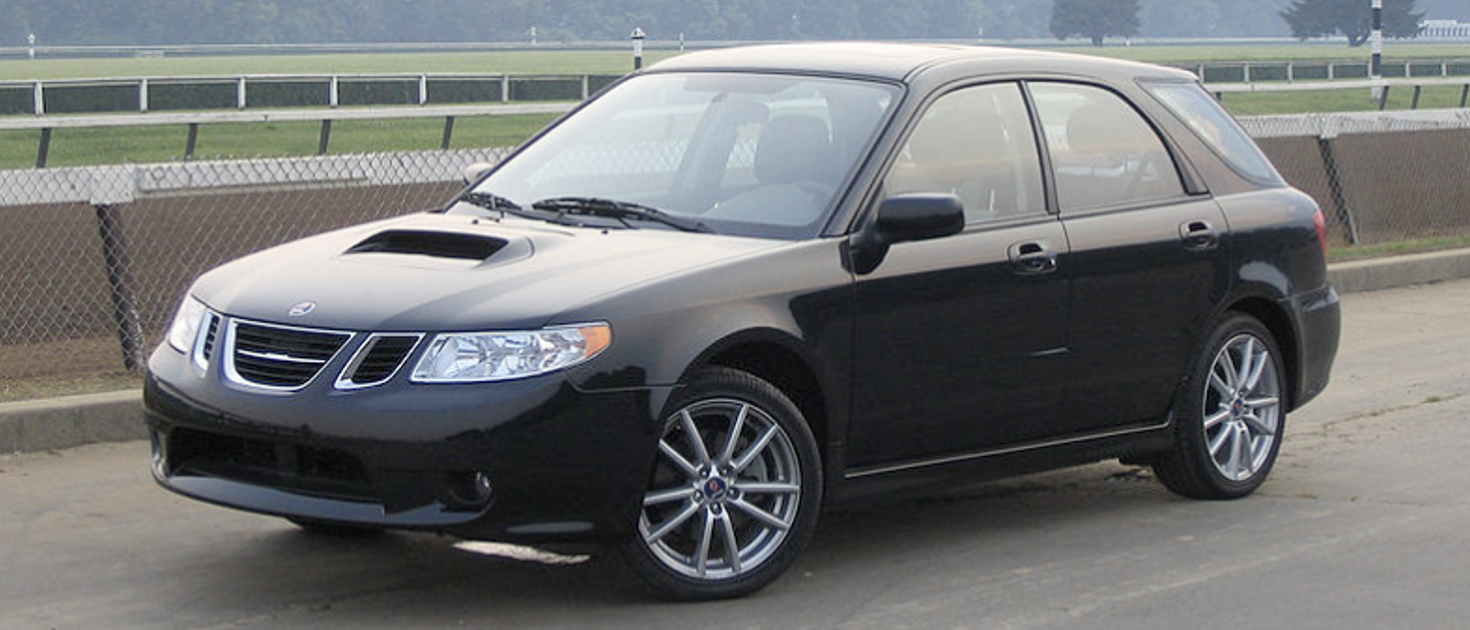 A few weeks ago, my wife and I drove up to Maine to see some good friends at their beach house on Old Orchard Beach.  We left on a Friday after work and got to their place somewhere around 9:00PM. Within no time after arriving, the conversations (along with copious local craft beers and margaritas) started to flow. Being parents, the first thing we did was run through the obligatory children-news and then we were off onto other topics. At some point, we got onto the subject of cars. It was then that my friend Kyle mentioned that she had once considered the purchase of a "Saabaru."
What the heck is a Saabaru? I figured it was a made-up name for a cheaply-built Saab, or perhaps an ultra-luxury Subaru, but I wasn't sure. So I called my "Subject Matter Expert," at Kindle Autoplaza in Cape May Court House, a local Chrysler, Dodge, Jeep, Ram, Lincoln, Ford dealer in Cape May Court House, NJ, and asked what he knew about this odd car. He knew exactly what it was. Here's the story.
The term Saabaru is an affectionate name for the Saab 9-2x. Built for just two years (2004 and 2005), the Saab 9-2x is an unusual car. It was based on Subaru's Impreza WRX all-wheel-drive SUV. The reason that they made the 9-2x was that they wanted to get into the sport-compact market quickly. Presumably, if the 9-2x was a big seller, Saab would soon begin making them.
In 2004, the 9-2X was available in two levels, a base "Linear" model that started at $23,000, and a sporty "Aero" model coming in at some $4,000 more. The Linear was equipped with a 165-horsepower, four-cylinder boxer engine. The Aero sported a 227-hp boxer four that was both turbocharged and intercooled. For 2005, Saab offered two option packages available for both the Linear and Aero models. The first of these, the Premium Option package, added leather upholstery, xenon HID headlamps, an in-dash six-CD changer, front fog lamps, and a leather-wrapped steering wheel. The second, the Sport Option package, added an electrically-operated sunroof and neat 17-inch rims.
There was no question that the 9-2x was a snazzy (that's a word we older people use) set of wheels but many consumers considered the amenities to be more like simple Subaru up-grades. And some Saab devotees bemoaned some of the little idiosyncrasies that made a Saab a Saab. For example, the front seats lacked the comfortable seats that Saab owners were quite accustomed to. The instrument panel and dash nearly pure WRX-style in layout and design -certainly not like the dignified looks of a Saab dash.
And how did they sell? Despite sounding like a great idea, the Saabaru didn't sell particularly well. The 9-2X was offered for just for just two model years and just over 10,500 total were built. The conclusion was an obvious one for Saab. There wasn't a huge market for a compact Saab. Saab tested the waters with the 9-2X and the results speak for themselves.