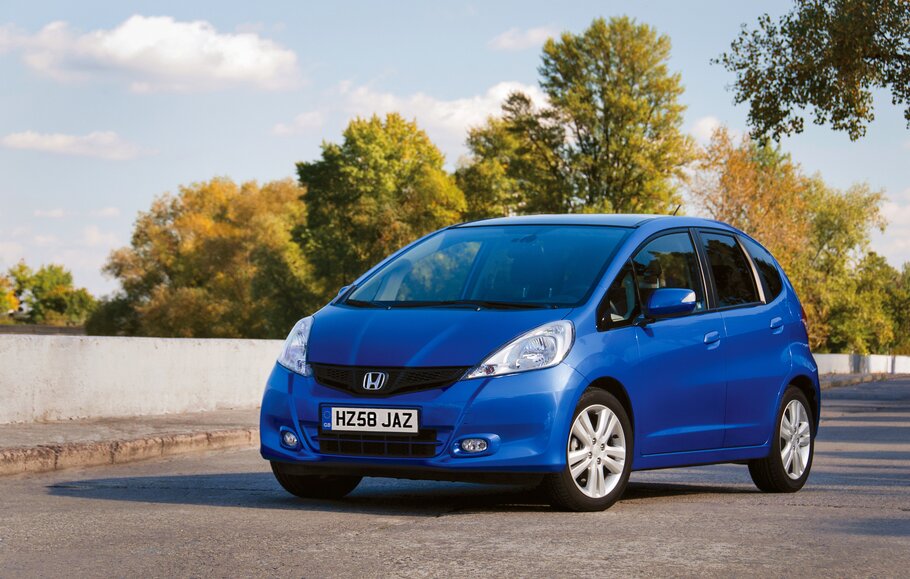 The Honda Jazz is listed as the most reliable used car, according to the latest figures released by Warrantywise's annual Reliability Index today.
Following on from announcing the bottom ten most unreliable used cars, Warrantywise, the UK's leading extended car warranty provider, reveals that the Honda Jazz has taken the coveted spot in the list of most reliable car models. First launched in the UK 20 years ago, and now in its fifth incarnation, the Honda Jazz's affordable price, and stellar reputation of being built to last, continues to uphold the marque's solid reputation of being ultra-dependable, making it an attractive and cost-effective option that tops the Warranytwise Reliability Index table with an impressive 93.7/100 overall score.
Only including cars that are less than ten years old, outside of the manufacturer's warranty and discounting models with less than 100 plans to ensure a fair sample size, the Honda Jazz's first position within the Reliability Index is an impressive placing as low pay out costs across the board contribute to Honda's position as the most reliable car make. With an average repair cost (cost recorded in 2021*) of only £424.31 for the Jazz, Honda's reputation remains strong, as consistency and dependability support the Japanese brand's commitment to supplying products of the highest quality, yet at reasonable prices for maximum customer satisfaction.
Warrantywise's Reliability Index, based on precise and quantifiable data, names the rest of the top ten as a mixture of models, with the Mazda 2 coming in second, and the Toyota Auris claiming the third. The Mazda MX-5 places fourth, the Toyota Aygo fifth, the Kia Ceed and Rio sixth and seventh respectively, the Suzuki Alto is eighth, the Hyundai i20 ninth, and the Peugeot 107 comes in tenth.
Lawrence Whittaker, CEO of Warrantywise said: "It's unsurprising to see Honda top the table, given how reliable its cars have proven to be time and time again, with the results of our Reliability Index. The Reliability Index is such a great tool for us to be able to evaluate the market and help our customers make the right choice for them when it comes to deciding which car to purchase; especially now with the cost of parts and labour on the rise and people genuinely searching for the best options to suit their needs. Our sole purpose here at Warrantywise is to ensure that no matter what car you buy, it's covered and taken care of – whether it's a Honda Jazz or not – we can support it, so you don't have to worry in the eventuality that something does go wrong."
Top Ten Most Reliable Models
Position

Models

Highest

Repair Cost

Overall Score /100

1

Honda Jazz

£973.66

93.7

2

Mazda 2

£2,422.31

89.9

3

Toyota Auris

£1,841.60

89.7

4

Mazda MX-5

£586.94

86.5

5

Toyota Aygo

£1,339.36

85.5

6

Kia Ceed

£1,914

85

7

Kia Rio

£1,655.39

84.9

8

Suzuki Alto

£733.70

83.9

9

Hyundai i20

£2,361.36

82.5

10

Peugeot 107

£1,128.44

81.6