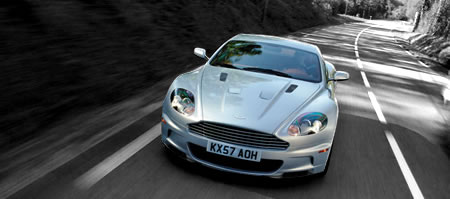 Men want cars that exude power, performance and exclusivity. Vehicles with the highest percentage of male drivers are among the flashiest, loudest and most expensive models on the market.
If you see a canary-colored Lamborghini Gallardo cruising down the street, nine times out of 10 a man will be at the wheel.
The same goes for other attention-getting sports cars, chauffeur-worthy sedans and burly sport utility vehicles that make up our list of the Top 10 Vehicles Driven by Men.
Top 10 Vehicles with Highest-Precentage of Male Drivers.
10. Aston Martin: 81.25 percent male drivers
9. BMW 6 Series: 81.71 percent male drivers
8. Cadillac Escalade ESV: 85.13 percent male drivers
7. Ferrari: 85.82 percent male drivers
6. Mercedes-Benz G-Class: 88.84 percent male drivers
5. Dodge Viper: 89.87 percent male drivers
4. Rolls-Royce Phantom: 90 percent male drivers
3. Lamborghini: 90.32 percent male drivers
2. Mercedes-Benz GL-Class: 90.47 percent male drivers
1. Maybach 57 and 62: 95 percent male drivers