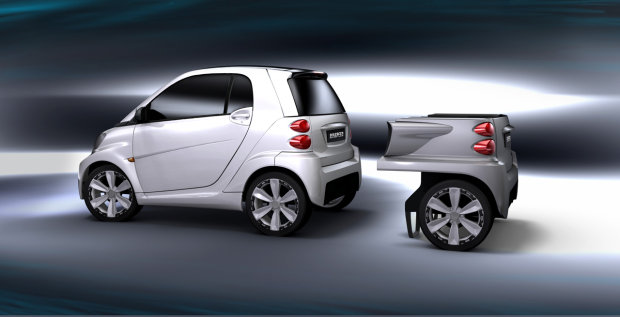 Carmakers are constantly coming up with new innovations to advance the automobile. But, let's face it: most of them are rather evolutionary, rather than revolutionary. That's why, every once in a while, the auto industry needs some creative out-of-the-box thinking. And that's where Frank M. Rinderknecht comes in.
The brain behind Rinspeed never fails to raise some eyebrows with his innovative twists on the automobile which he invariably unveils at the annual Geneva Motor Show. And here we have this year's debut.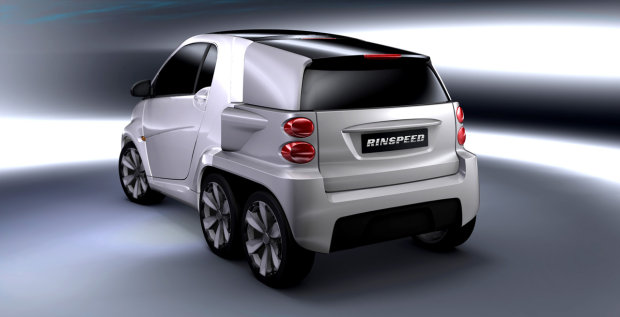 Called the Dock+Go mobility concept, the Rinspeed design provides an interesting approach to a modern problem: While city cars (like the Smart ForTwo upon which this concept is based) may be a practical solution for those living in crowded cities, they don't offer the kind of capacity needed for longer trips. Rinspeed's solution isn't to make the city car bigger, but to make it expandable with a third set of wheels and an extended cargo box.
The resulting appendage not only gives drivers some extra space for hauling what they've got, it also offers extra battery capacity. Plus, the rear wheels recharge the battery pack, giving the industry more to think about when it comes to extending the range – and space – of electric vehicles.