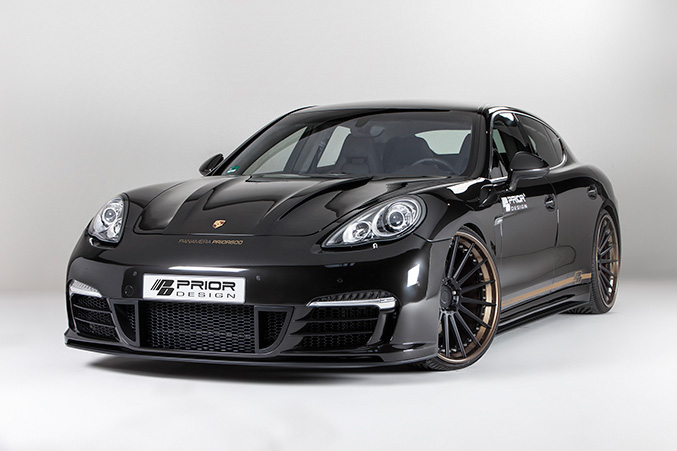 The perfect combination of full-blooded sportiness and absolute luxury bears the designation Porsche Panamera and has been successfully poaching in the preserve of the 7-series BMW, Audi 8 and VW Phaeton since a few years now. The segment of the upper class luxury limousines is a fiercely competitive one, yet Porsche – without doubt – is presently the best bet thanks to the serial sports gene that is rooted in a long and impressive history of motor sports!
The tuning specialists of Prior-Design from Kamp-Lintfort present the brand new reconstruction of Porsche Panamera Turbo. This breathtaking bodywork construction kit designated as "Prior600" was particularly developed for the Panamera series, which transforms the sports limousine from Stuttgart into an unmistakable unique piece. The Prior-Design body kit includes a completely new front bumper bar including front spoiler, a new engine hood and a set of side skirts, a new rear bumper bar and a deck lid spoiler. The bodywork construction kit can be ordered optionally in exclusive full carbon or also in duraflex.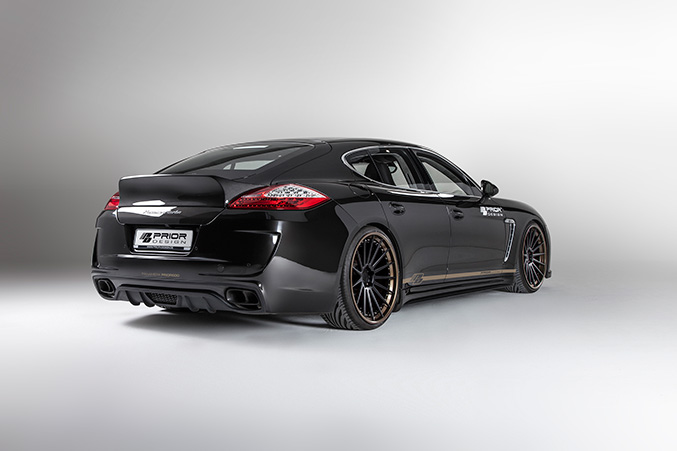 To match the nobility of the bodywork construction kit, Prior-Design offers the exclusive ADV.1 wheel as an wheel/tyre combination, which perfectly fills up the wheel houses of Porsche Panamera in its gigantic 22-inch format. The technicians of Prior-Design achieved a massive upgrade of driving dynamics through the installation of the KW chassis frame, which can be controlled through a special iPhone app. The exhaust gases of the sophisticated V8 are processed by a special sports exhaust system with individual valve control made of stainless steel.
Source: Prior Design