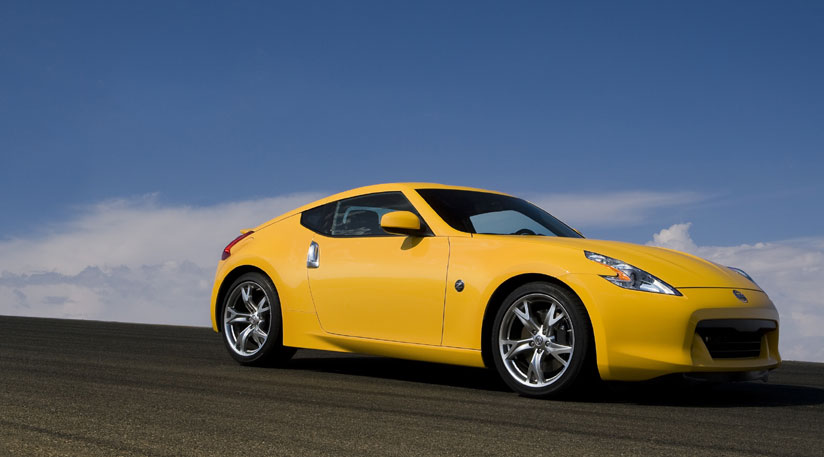 Nissan has announced prices for UK-spec 370 Z sports cars, and punters will be pleased to learn that the entry-level Zed will cost £26,895 – a mere £166 more than the 350Z.
So what goodies do I get on my £27k Nissan 370Z?
All cars of course come with a rear-wheel drive chassis and 328bhp 3.7-litre V6, but base-model 370Zs also have climate-control, electric seats, 18-inch wheels, automatic xenon lights, plus aux-in and Bluetooth connections.
For an extra £3300 you can get the GT pack, which replaces your measly 18-inch alloys with 19in forged Rays items, gives you electric heated leather seats, upgrades your stereo and adds the Synchro Rev Control, which automatically blips the throttle on downshifts.
And then you can spend another £1700 to have the GT Ultimate trim level, which adds a full-European sat-nav system. A seven-speed auto' 'box is also available for £1400, and metallic paint costs £450.
The new Nissan 370Z can be ordered from 2 February 2009 and the first deliveries are expected to UK customers in July 2009; production has been held up in the current credit squeeze.