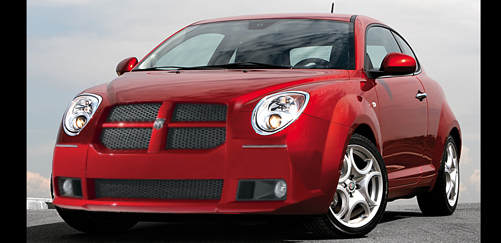 If the planned deal between Chrysler LLC and Fiat S.p.A is sealed by the end of April, the new American-Italian partnership will see seven new vehicles heading towards North American shores, according to a report from Automotive News that cites inside sources who have seen the product-sharing agreement between the two automakers. These vehicles, two Alfa Romeos, one Fiat and four Fiat Group based Chrysler LLC cars that will be all built at Chrysler's North American plants, will be sold in the States through Chrysler, Dodge and Jeep dealerships.
The report claims that most likely, the three Fiat Group models to come to the U.S., are the retro-styled minicar Fiat 500, the sporty Alfa Romeo MiTo that is aimed towards the MINI Cooper and the Audi A3 / VW Golf sized Alfa Romeo 147 replacement that is unofficially named 149.
Understandably, the three Fiat Group cars that will be assembled in the U.S. will also form the base for the four planned Chrysler LLC models. In particular, Automotive News sources support that the American automaker will get a five-door hatchback based on the next Fiat Panda minicar (same platform as the 500) that will be sold as a Chrysler or a Dodge.
The Alfa MiTo will lend its platform and its 1.4-liter and 1.8-liter turbocharged engines to a B-Segment sized hatchback – hopefully, it will have nothing in common with out humoristic Magnum-faced Mito photoshop. Finally, the Alfa 149's platform, called C-Evo, would be used to create a possible replacement for the Dodge Caliber as well as for the Dodge Avenger and Chrysler Sebring mid-size sedans.