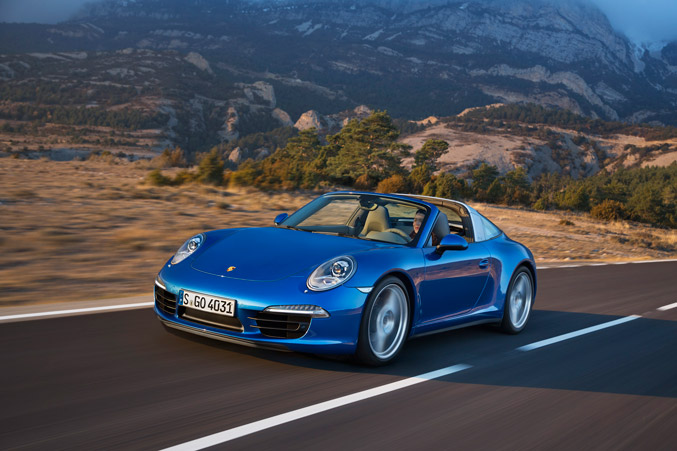 Porsche 911 Targa 4 and 4S have just made an official debut at the North American International Auto Show (NAIAS) in Detroit. These models are the first to mix the classic Targa concept with cutting edge, innovative roof technology. 
As one can see the new models feature the distinctive Targa roof bar, a movable front roof section, and a wraparound rear window. However, what differentiates the cars from the classic 911 Targa is that the roof segment can be opened and closed at the push of a button. The fully automatic roof system stows the Targa top behind the rear seats. 
Both versions of the model are equipped with AWD as a standard, and include a wider rear track and body as well as the same Porsche Traction Management (PTM) found in all 911 all-wheel-drive models. In fact, the AWD system ensures the optimal distribution of drive power for optimum traction in most road scenarios.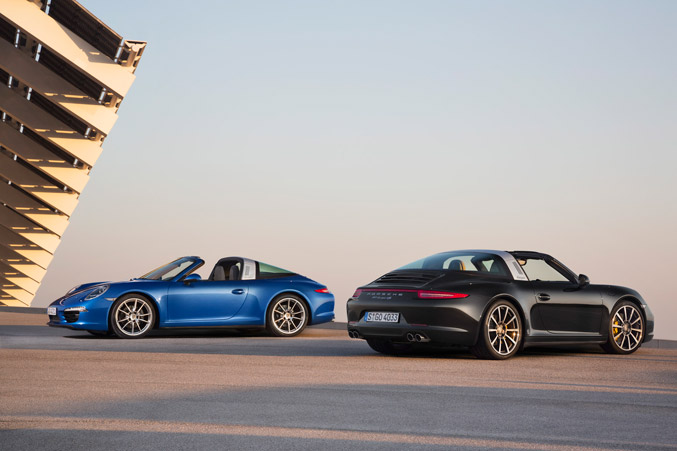 The extremely sporty and low-slung profile is a result of the combination of the wide body, the Targa bar, and the wraparound rear window results in an. 911 Targa 4 is powered by a horizontally opposed 3.4-liter 6-cylinder engine which develops 350 hp (257 kW).
 These Porsche models can be equipped with the optional Porsche Doppelkupplung (PDK) and Sport Chrono package. The effect us an acceleration time of 4.6 seconds for the sprin from 0 to 100 km/h, and a top track speed of 174 mph, for the Targa 4. 
The 911 Targa 4S on the other hand delivers 400 hp (294 kW) from its 3.8-liter horizontally opposed 6-cylinder engine, and accelerates from zero to 100 km/h in 4.2 seconds when equipped with optional PDK and Sport Chrono package. Top track speed here is 183 mph.
 Porsche Targa 4 and 4S are alsready available to order with a starting price of $101,600 USD.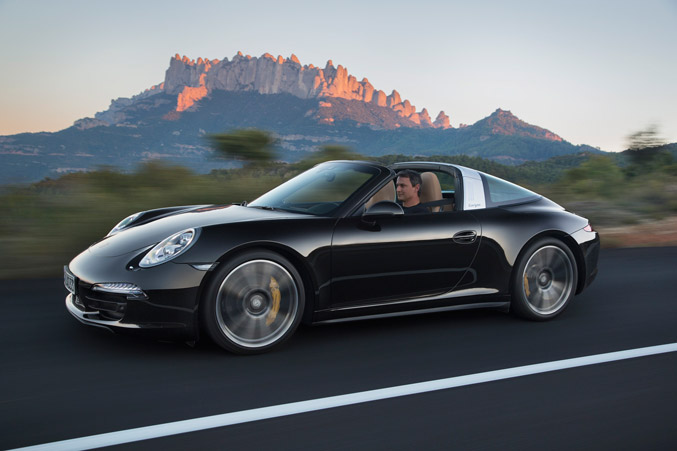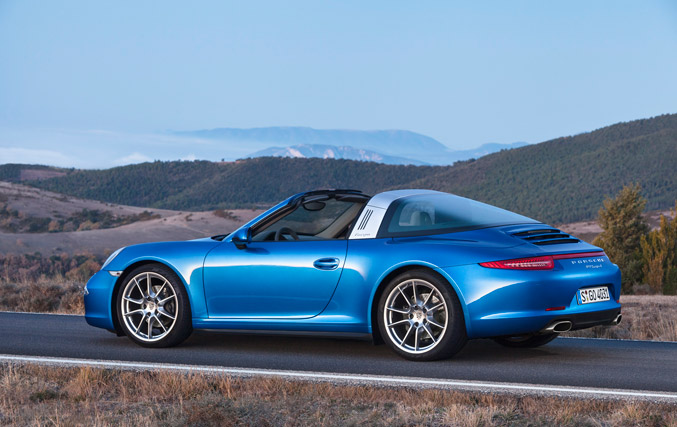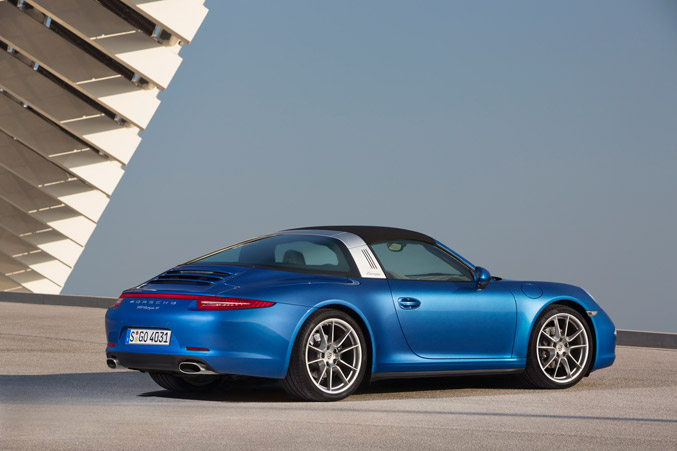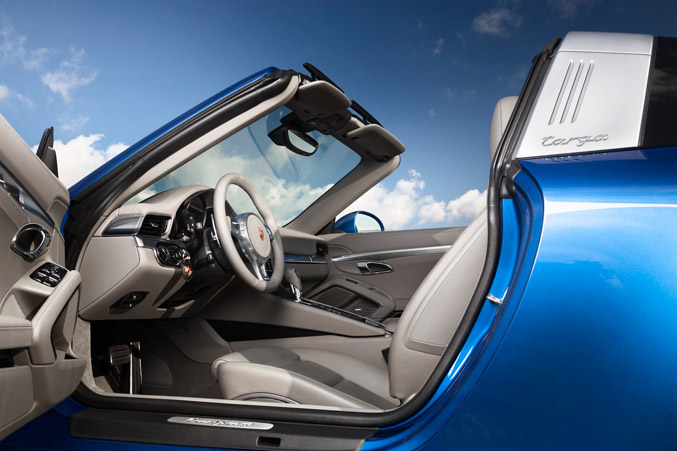 Source: Porsche