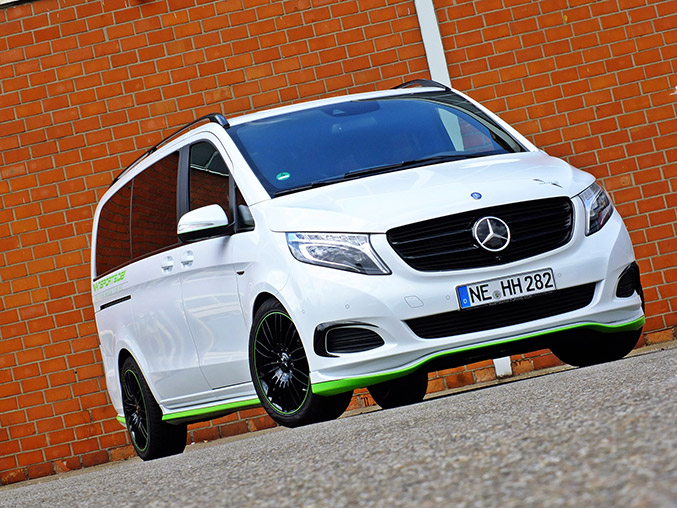 No doubt: The all-new V-Class of Mercedes-Benz is a very stylish Multi Purpose Vehicle with a dynamic presence. So far so good. But what about a distinctive appearance? Luckily HARTMANN TUNING has all you need for a more powerful and individual look.
Size, comfort and sportiness perfectly united in just one car: this is the Mercedes V-Class refined by HARTMANN TUNING. The VANSPORTS-VP-Spirit aerodynamic parts made from ABS (front spoiler, rear spoiler, side skirts) perfectly are in line with the bodywork as well as with the V-Class' character. This dynamic dress is not only stylish but also pretty smart. The rear spoiler lip for example has a removable cover in case the use of a tow-bar becomes necessary.
The color composition of this Mercedes V250 BlueTEC is a real eye-catcher. The black-and white-theme looks very flashy on a car. But thanks to the green spots the hidden Hulk shines through the white giants façade. Talking of an enormous potential, the HARTMANN TUNING Power-V25-chiptuning-box increases the output of the 2.1-litres Diesel from 190 to 224 horsepower – and the maximum torque from 440 to 505 Nm. This sporty performance is accompanied by a voluminous acoustic produced by a sound-module using a sensor/actuator bus. By touching a button, the sound-booster unleashes the roaring beast in the Mercedes which has been a gentle murmuring MPV just a second ago.
VEST-1-rims (8. 5 x 19) with 245/45 tyres in interaction with the 30-mm-lowering are providing a strong contact to the road. Upgrading the inner values of the V-Class is easy with VANSPORTS accessories like an aluminium trim or the door sill panels featuring the attractive HARTMANN TUNING-Logo.
2015 Hartmann Tuning Mercedes-Benz V-Class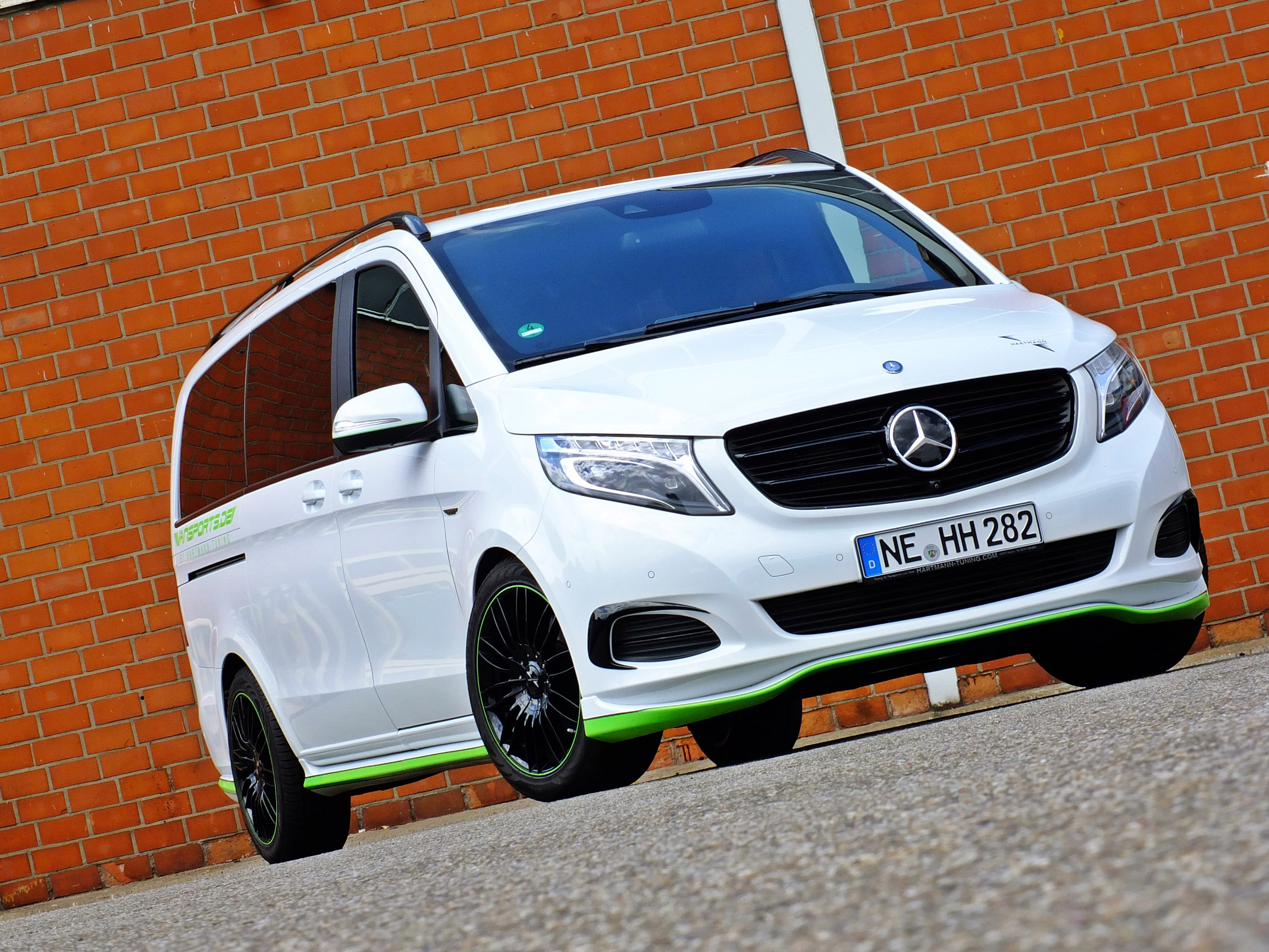 Source: HARTMANN TUNING