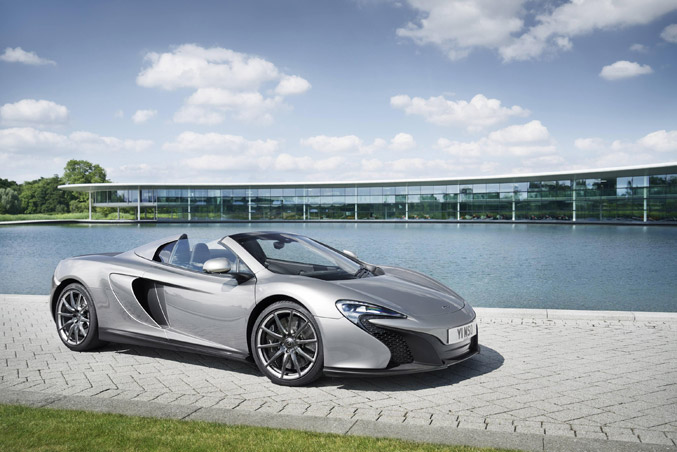 McLaren MSO 650S Spider Concept joins its Coupe sibling into production. Only 50 examples of the MSO 650S will be available worldwide in either a Coupe or Spider forms. The production Spider will make its debut at this summer's Goodwood Festival of Speed in the Supercar Paddock. In addition, it will be seen in action taking part in the famous Hill run. 
MSO 650S carries many of the styling cues over from the original concept. However, the visual appeal of the car has been enhanced. The exterior of the MSO 650S is fitted with a number of carbon fibre styling upgrades with a satin finish. These include extended MSO Side Blades, the three-piece rear bumper with a carbon fibre centre section, which sits above a more aggressive rear diffuser.
The vehicle will be available in three paint finishes all featuring a heavy metallic content. Precisely, these are the 'Papaya Spark', which is the modern twist on the famous McLaren Orange, the 'Agrigan Black' – tylish metallic black with a deep ruby red metallic flake, as well as the 'Sarigan Quartz' – vibrant metallic silver with a subtle golden infusion. This color is new for MSO and will be shown for the first time at Goodwood. 
The exterior design is round out with a set of Palladium coloured 10-spoke Super Lightweight alloy wheels, with a unique diamond cut effect to the inside edge of each spoke. In fact, these wheels save up to 4 kg over the standard-fit design. They are held in place by lightweight titanium wheel bolts. 
Going inside the cabin, the interior of this McLaren is upholstered with carbon black leather and Alcantara. On the other hand, a stylish satin lacquered carbon fibre detailing extends throughout the driver and passenger zones. Gloss finish has been applied to the air vents and handling and powertrain switchgear on the Active Dynamics Panel, making perfect contrast with the previous elements. A signature dedication plaque mounted to the MSO-branded carbon fibre sill panel completes the interior. 
Each one of the 50 examples of MSO 650S will be delivered with a Frank Stephenson-signed sketch as well as a luxury MSO branded, leather holdall. Handcrafted from stealth black carbon fibre leather, the weekend bag is fitted with complementing carbon black handles and stitching, and an Alcantara lining. 
McLaren MSO 650S Coupe Concept has a starting price of £252,500, while the Spider is priced at £272,500. The deliveries are expected to start before the end of the year.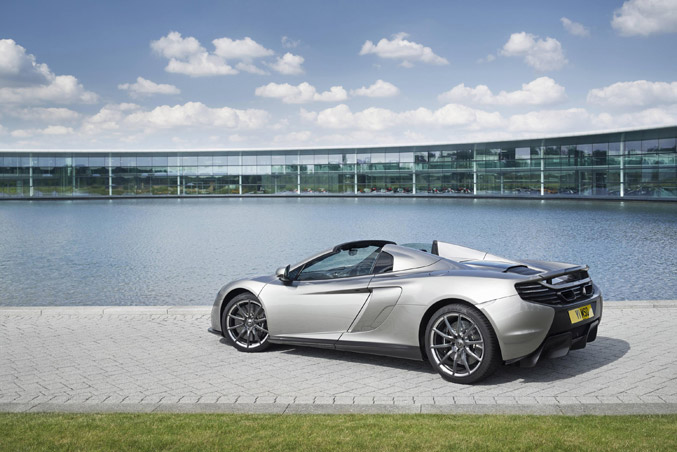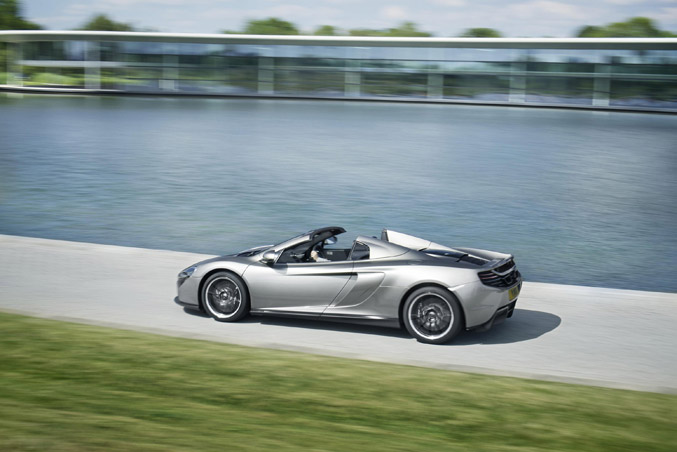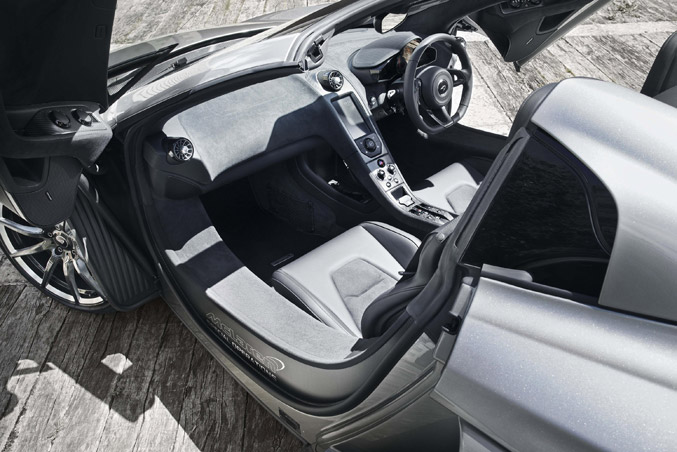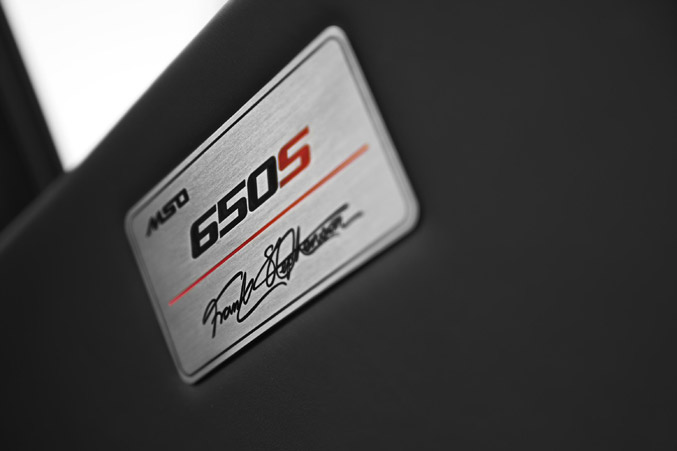 Source: McLaren