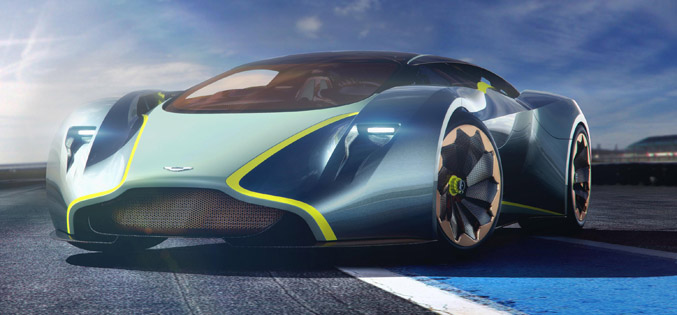 Aston Martin DP-100 Vision Gran Turismo Concept has just unveiled its exceptional new addition to the popular PlayStation3 exclusive racing game Gran Turismo6 (GT6). The car is in the shape of the Design Prototype 100, or simply: DP-100 Vision Gran Turismo. The vehicle was developed in-house by the Design team at Aston Martin, and although the car is a virtual-only GT racer, it has the full potential to become a real one. The supercar concept will be available for Gran Turismo6 (GT6) owners to download in July. 
The design team and design engineers worked for six months to create the vehicle startking from a blank sheet of paper. DP-100 not only looks beautiful but also boasts a high degree of engineering integrity. It is driven by the twin-turbo V12 which produces up to 800 hp (588 kW). This ensures blistering performance fully in resonance with the high octane nature of the game.
The concept vehicle was created with hand sketches and 3D modelling, followed by full realisation in the virtual world. DP-100 provides great levels of detail with fully functioning suspension system and state-of-the-art electronics. The car features revolutionary "active aerodynamics" that are not just a way of enhancing form, but also support car's function in-game. 
Other design cue visible in DP-100 is the light blade rear lamps. The bold design of the car makes the first midship layout model in Aston Martin history. And while it is clean and classy in design, it also evokes many emotions.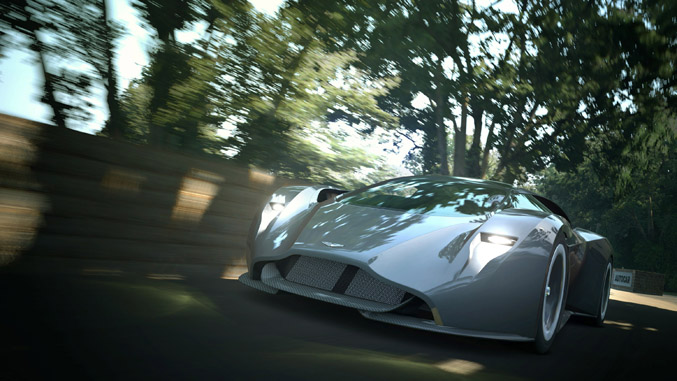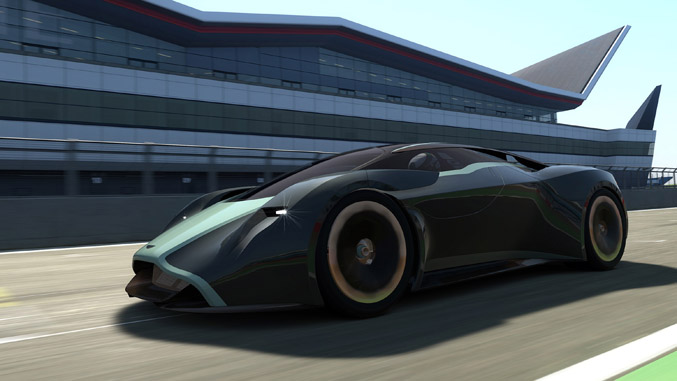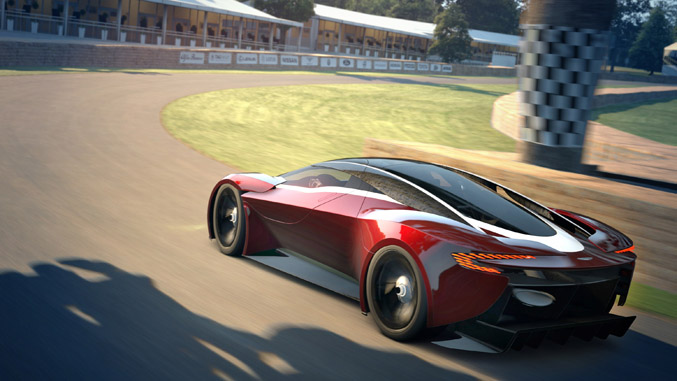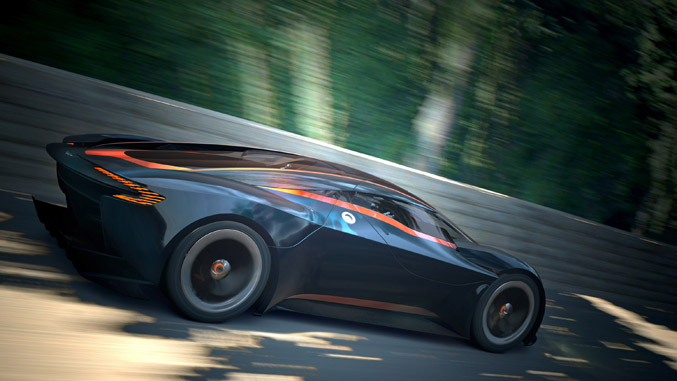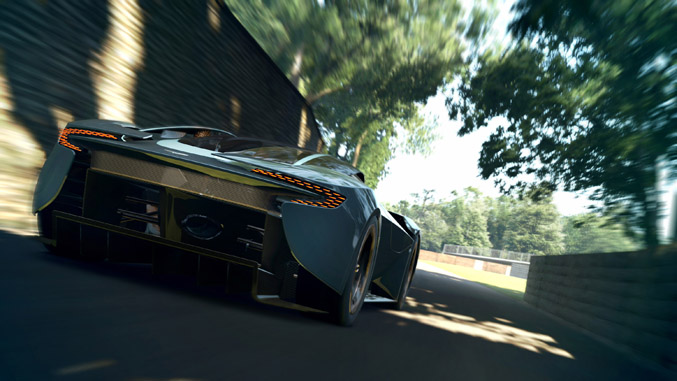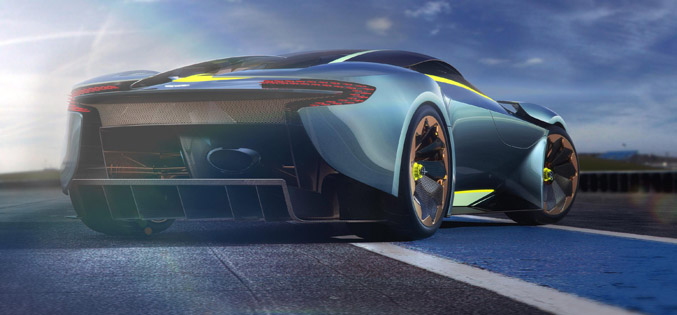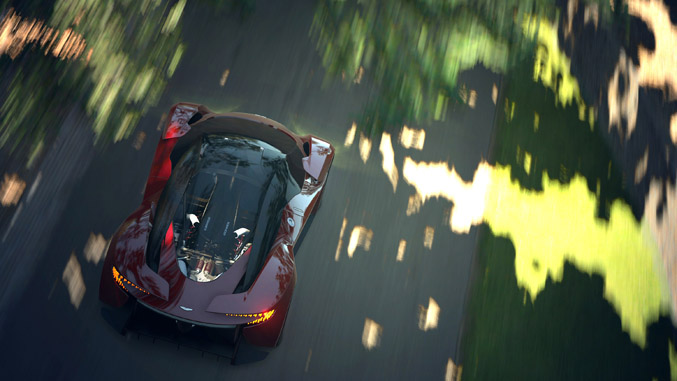 Source: Aston Martin