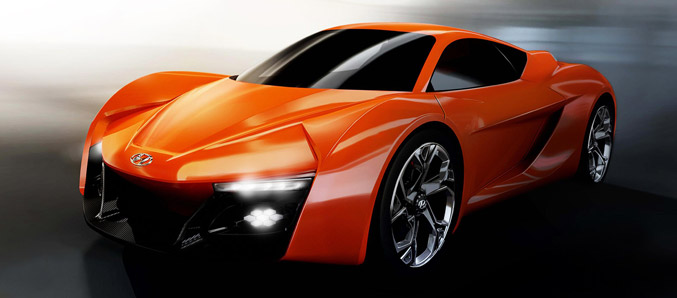 Hyundai PassoCorto is a brilliant new concept vehicle which was designed by the brand, which has commissioned students at Istituto Europeo di Design (IED) in Turin, Italy, to create a sports car that would appeal to Generation Y consumers. 
The model was introduced at the Geneva Motor Show on IED's stand. The process began, when the automaker called for the 16 students on the Transportation Design masters' course to draw and design the car of their dreams. The only condition was that the car should target the Generation Y customers – those born between the 1980s and 2000s and who have grown up with computers and are used to being connected at all times and everywhere.
As a result, we now see the PassoCorto, which in Italian stand for 'short wheelbase'. The concept is dramatic, compact and ultra-lightweight – it weighs just 840 kg thanks to its carbon fibre chassis. It is powered by a rear-mid mounted four-cylinder in-line 1.6-litre bi-turbo engine. 
The exterior flowing lines of PassoCorto are finished in a fiery orange. This is not occasional, but comes to pay tribute to the bright colours of the 1970s car that have helped to make Italian sports car design so famous. 
Hyundai insisted on returning to more traditional methods, giving great importance to manual design and clay modelling. Modern-day 3D digital modelling was used only in the final stages. Some of the technical features included here are video camera which serves as a rear view mirror, and also records high-resolution videos that can be shared with friends on the web.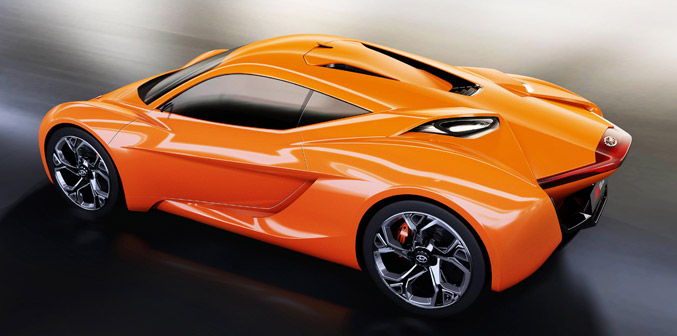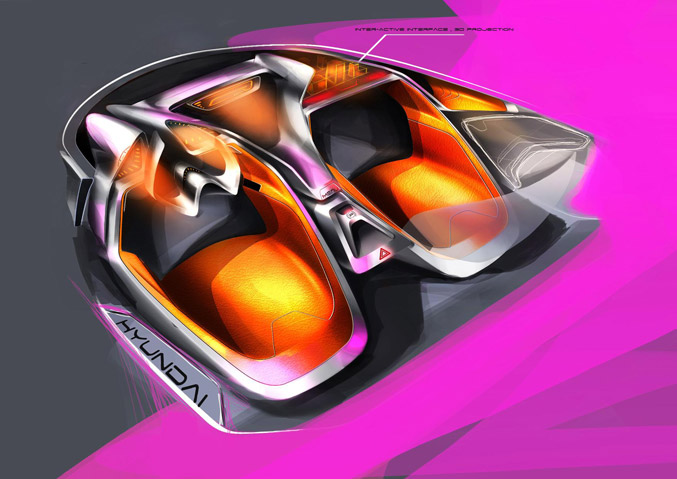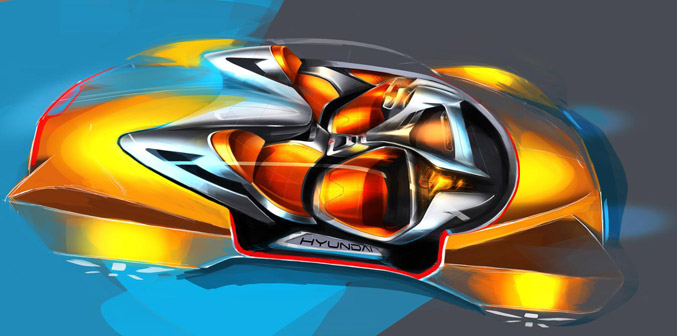 Source: Hyundai