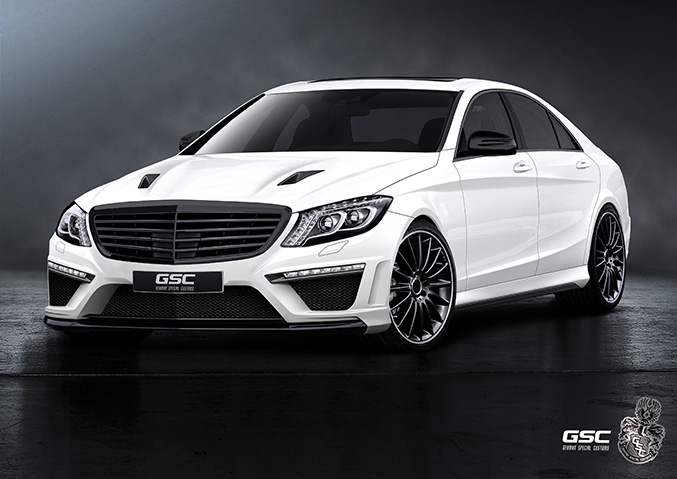 "The best car in the world" – that is the title with which a renown German automobile magazine honored the first official Mercedes Benz construction series called "S-Class" (W116) in the year 1975. More precisely, its gigantic flagship – the legendary 450 SEL 6.9. And as is usual with aristocratic titles: They are hereditary. Since five decades, several S-Class generations have been passing on the title to their respective successors ever after. The latest member in this line of succession is the W222 that was introduced only a few weeks ago.
German Special Customs from Chemnitz in Saxony is however now showing that "the best" may still be a far cry from being the end of the rope in spite of its inherent superlatives! As one of the earliest representatives of the tuning guild, German Special Customs is presenting its own design of an optically as well as technically clearly re-sharpened W222 luxury limousine. The GSC modifications that are yet under preparation are expected to be available for all W222 variations including the AMG versions.
The most striking modifications of the envisaged German Special Customs S-Class are surely the bulky aprons on the fore and rear sides respectively: The GSC front spoiler bumper bar with integrated LED daylight running light bars seems intent on virtually sucking in the air stream with its massive cooling air openings. Its counterpart on the rear forms a frame on the trapezoidal end-pipes of the new sport exhaust system. The harmonious connecting links of the new bumper bars form comparatively discreet side skirts which also account for an optical sense of lowering.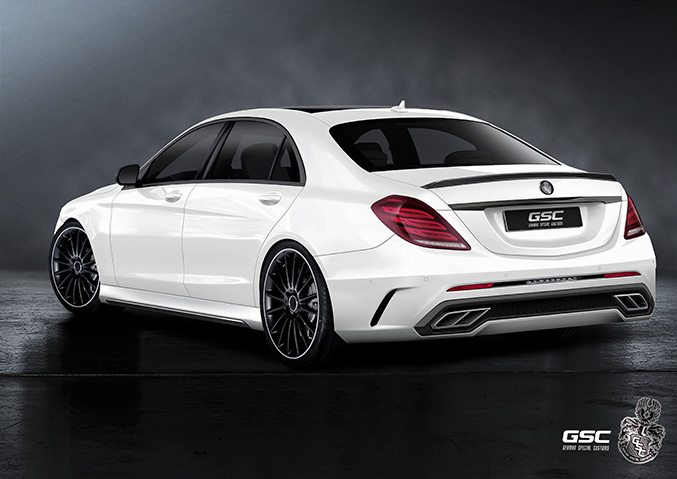 Even though the completely new GSC engine hood no longer carries the star, in its stead, it nonetheless shows signs of the power concealed beneath it with its powerful contours and integrated ventilation openings.
Of course, German Special Customs also has significant power boosts for the W222 engine portfolio in the pipeline: For instance, the Biturbo V8 Sports S63 AMG is expected to provide up to 850 horse power following the GSC power upgrade
German Special Customs will offer different XL wheel/tire combinations with diameters of up to 21 inches for the wheel houses of the W222 S-Class.
Source: GSC