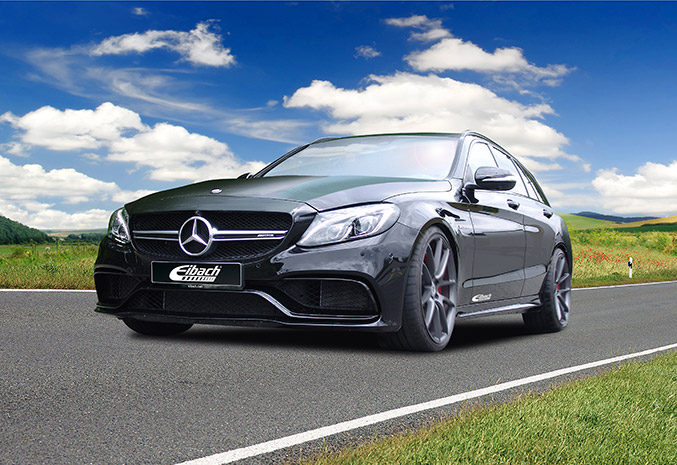 The C 63 AMG is a great sports car with its 476 HP of power. If you want to take it to the max, the addition of the Eibach Pro-Kit Performance Springs increase the driving fun and improve the car's visual appearance.
This discreet lowering of the centre of gravity underlines the attractive design of the car's body. And it also makes for a better handling in the corners. Elegance and sportiness, dynamism and comfort are all remarkably well attuned.
The muscular C 63 AMG is also enhanced by the Pro-Spacer Wheel Spacers made of aluminum. They make the car appear more racy and its handling more evenly balanced.
All Eibach Suspension Components, which are available through authorised dealers, are provided with a high-quality corrosion protection and come with certified documentation.
Source: Eibach