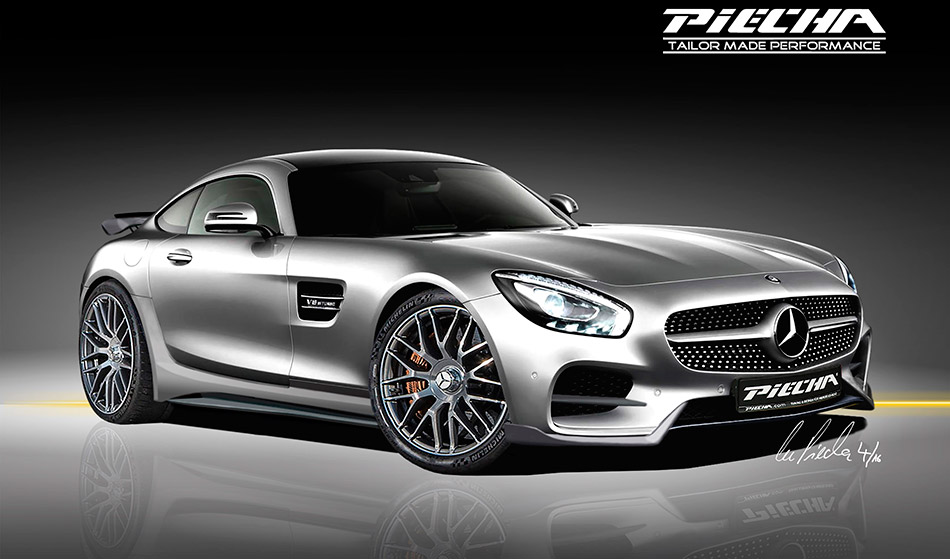 In its latest project, car tuner PIECHA Design from Rottweil takes car fans on a real race through all stages of its development. After the spectacular sketch, we now have the first photo-realistic computer renderings.
The new design's refinement can best be seen on the slim rear. And the four-pipe exhaust with 90mm outlets underscores this fast car's incredible power, details on which will follow over the next few weeks. A new suspension will also have been used then.
PIECHA's carbon-sandwich materials are used on an almost exclusive basis, with this raciness visually underlined by exposed carbon elements. The icing on this sporty and elegant cake is an extra-wide rear wing by Marcus Piecha, who develops the designs himself. The technical execution requires some effort: "Affixing it gave me some sleepless nights. After all, I wanted to keep the original brake wings fully operational," the perfectionist explains. "And for customers who want to exchange the fixed Edition-1 wing, we have also developed a spoiler plate."
The sports car is made even more dynamic with the new side blades and the front-cup wings, available only in exposed carbon. The air inlets in the front apron PIECHA has subdivided with so-called air splitters, which lends the AMG GT S a much more aggressive look while keeping it elegant. "But that's not all," Marcus Piecha knows, hinting at a few more surprises. Car fans should thus look forward to the car's launch in summer. More details on this super sports car's specs and suspension will follow.