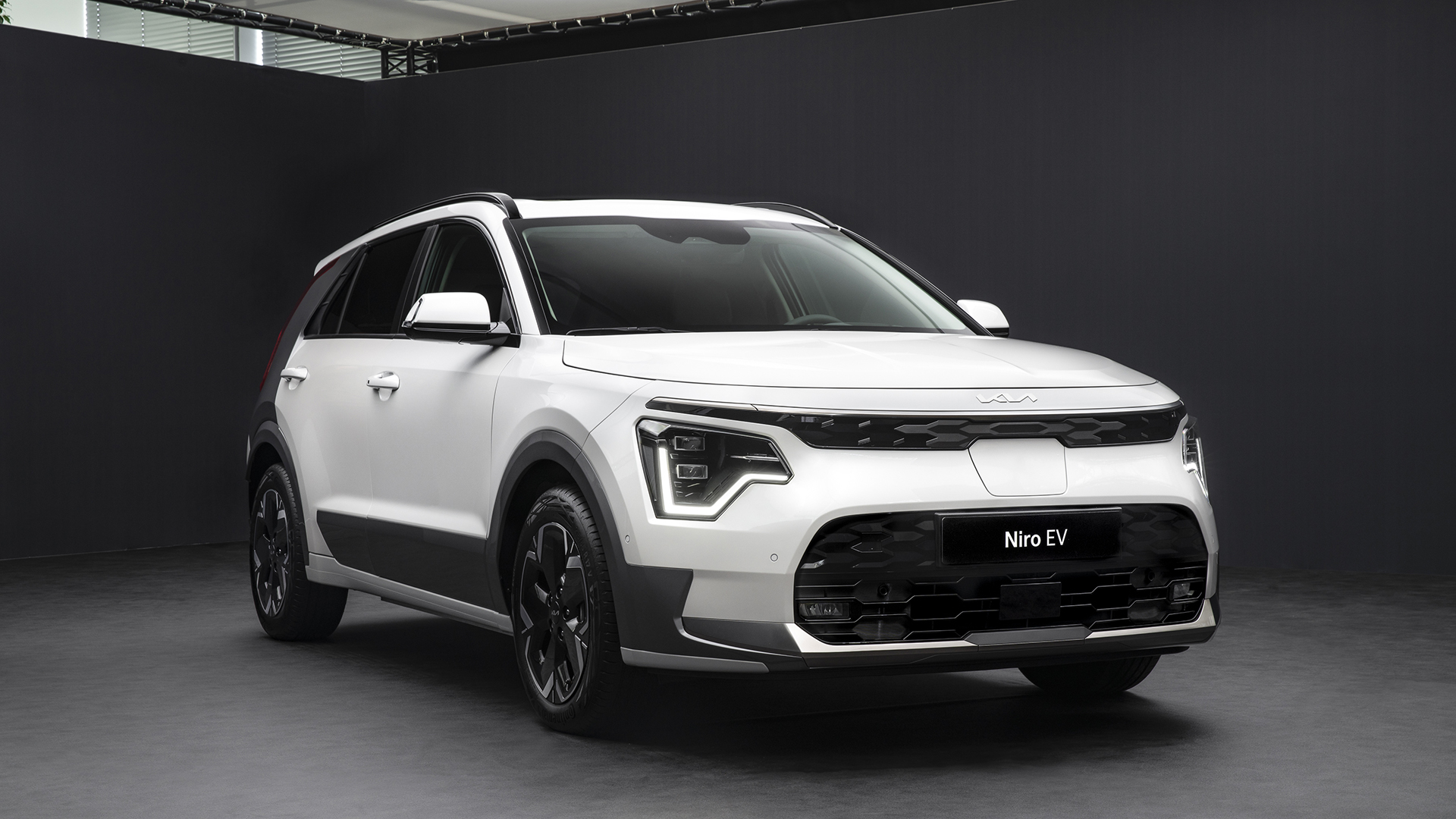 The all-new Kia Niro EV will be on public display at Fully Charged Live at the end of this month, giving EV fans the chance to see the new car 'in the metal' before sales commence in the summer.
A pre-production prototype of the all-new Niro EV will be on static display at Fully Charged Live, the major EV and clean energy show (fullycharged.live). The car will preview the range-topping '4' grade in the all-new Niro EV line-up, showing the range of features and technologies that customers will have access to. It will also give visitors to the show the chance to find out more about the car's powertrain, featuring a 64.8kWh battery pack and 150kW (201bhp) electric motor.
Kia recently announced full UK pricing and specifications for the all-new Niro family*, which is now available to pre-order. It is due to replace the Kia e-Niro when UK customer deliveries commence this summer. The outgoing model was the UK's second best-selling EV in 2021, and contributed to Kia's record share of the UK and EV market.
Several examples of the multi award-winning Kia EV6 will also be available at Fully Charged Live for test drives. The EV6 was launched at the end of 2021 and has won plaudits from industry experts and EV drivers alike. Earlier this year it was named European Car of the Year 2022. Prices for the Kia EV6 range start from £41,695 on-the-road, with its 77.4kWh battery pack capable of up to 328 miles on a single charge (WLTP combined) in certain specifications.
Kia's bold plans for vehicle electrification pushed the brand to its best-ever EV sales in 2021, and EVs have made up almost one in five (18 per cent) of Kia's total UK sales so far in 2021. The brand also now offers a total of 10 electrified (hybrid, plug-in-hybrid and electric) models – one of the most comprehensive electrified line-ups in the UK today. The Niro EV sits alongside the EV6 and Soul EV in Kia's fully electric line-up. Globally, Kia plans to offer a line-up of 14 EVs by 2027.
Fully Charged Live takes place from 29 April to 1 May at Farnborough International Exhibition & Conference Centre.