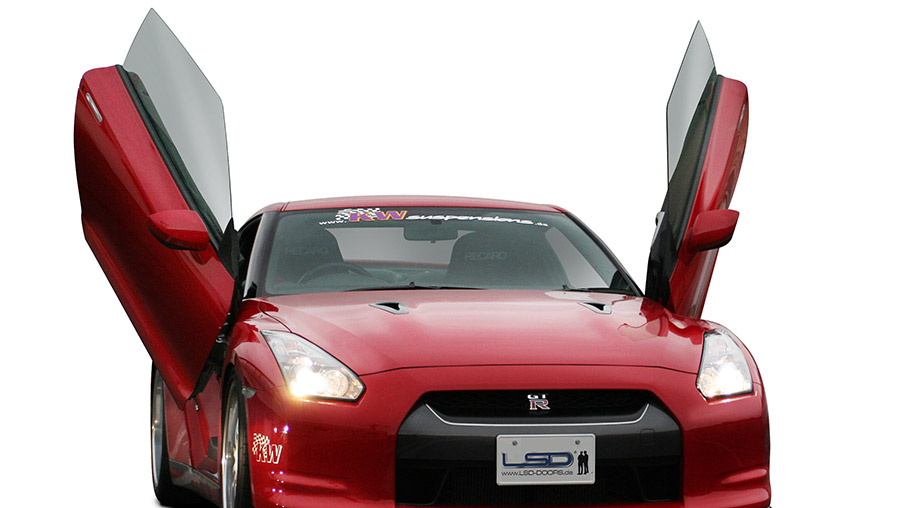 Many automobile car doors these days are hinged in the front, and you either push or pull the door forward to open or close it. Doors provide a secure way for their driver and passengers to enter and exit a vehicle. Did you know that there are various kinds of car doors out there on vehicles? Let's discuss what some of those are!
Conventional doors– "Conventional" is a fancy name to refer to your basic car door that is hinged at the front and swings towards the front when opened and towards the back when closed. Most every vehicle sold these days has this type of door.
Sliding doors– Besides your typical door that is hinged on the side, this is one of the most common types of doors out there that you have no doubt seen on a vehicle. They are commonly on minivans and work vans. People tend to like how these cars are easy to open and slide shut, making a vehicle with these doors easy to drive around with multiple children or equipment one is trying to haul from one place to another.
Scissor doors– These are also known as Lambo doors, switchblade doors or turtles. These doors rotate vertically at a fixed hinge on the doors front, rather than outward as with most car doors. These doors rotate up to 90 degrees, usually, but sometimes rotate up to 130 degrees. This type of door allows a driver to operate the car with the door open, which cannot happen while driving a car with conventional doors.
Canopy doors– People get a car with the capability of having a canopy door because they want their car to really stand out. Sometimes, cars with this type of door actually resemble fighter jets or something similar. This type of door is not used often, but it does for the vehicle as the name suggests: covers the vehicle to make it completely operable, usually with a windshield and side doors.
Bird Wing-Like Doors Butterfly doors– These are sometimes referred to as "butterfly wing" doors. They are sometimes found on high-performance cars, and similar to scissor doors. They move up and out via hinges that are along the A-pillar. Butterfly doors are often found on sports cars. You may want to consider a vehicle with butterfly doors if you want no difficulty entering and exiting the vehicle.
Gull-wing doors– As the name suggests, these types of doors, when opened, may make the car look similar to a gull with "wings." These doors are hinged on the car's roof, rather than on its side. Parking one's car in the city is easy with this type of door, as they do not require much side clearance to open.
Swan doors– Swan doors provide good ground clearances. These doors swing up at an angle, and serve an important function for cars with low ground clearances by doing that.
We hope this article has provided you with some guidance on identifying different types of vehicle doors and how they can benefit their drivers!
Article Courtesy of:Urse Honda