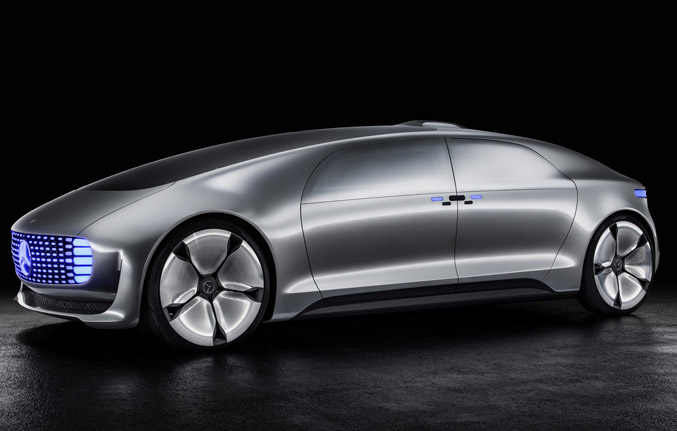 There are a plethora of automotive technologies that would have been deemed pure fantasy just a decade or so ago. Here are four, in particular, that are going to change the way we drive and interact with our cars.
1) Countrywide EV Charge Stations

A common concern for EV owners is how they will charge their cars when on long trips. In order to mitigate that worry, various automakers are building the EV filling stations of the future. For example, Nissan, maker of the popular Leaf EV, has announced a partnership with quick-charge provider CarCharging to add 48 chargers in California and select spots on the East Coast. Dozens more quick-chargers have been installed in select states under several federal-private programs. As others jump on board, it's not crazy to expect that you'll be able to drive an EV cross-country before long.
2) Enhanced Heads-Up Displays

Today, heads-up windshield displays show a few pieces of driving of data to the driver, things like how fast you're going, what gear you're in -that sort of thing. This reduces the driver's need to take their eyes off the road. The new "Super Multiview Head-ups Display" (SMV-HUD) brings this idea into the future with actionable information and guidance. Imagine road warnings, turn-by-turn navigation arrows indicating your next turn or street names appearing virtually in the distance. Someday you might even be able to drive safely in heavy fog with a head-up display that is integrated with adaptive cruise control and in-car cameras. No longer will bad weather be an issue when you absolutely need to go somewhere.
3) Car-to-Local Object Communications

Using in-car sensors and transmitters built into roadside devices, Connected Cars will be able to send and receive speed and location data to and from each other. The goal of the system is to improve the flow of traffic, avoid collisions and alert drivers to upcoming traffic situations. Its not just a fantasy, a Car-to-Local Object Communication System is being tested now at the University of Michigan's Transportation Research Institute in a year-long test of several thousand connected cars.
4) Autonomous Cars

You've probably heard of this one already courtesy of Google. This is the car that drives itself; thanks to cameras, sensors, radar, lasers and a lot of computer science magic. A lot of people are concerned about this because giving up control of a car to a computer seems a touch risky. "Why would anyone do this," is a common comment. The answer comes from the sales staff at Urse Dodge Chrysler Jeep and they explained to us that, in theory, fleets of autonomous cars and trucks could dramatically reduce traffic and vehicle accidents. That's hard to argue against. The other answer is that self-driving cars could be great for the daily commute. The cars drives itself and you can concentrate on your work.