5: 2012 Mercedes-Benz ML63 AMG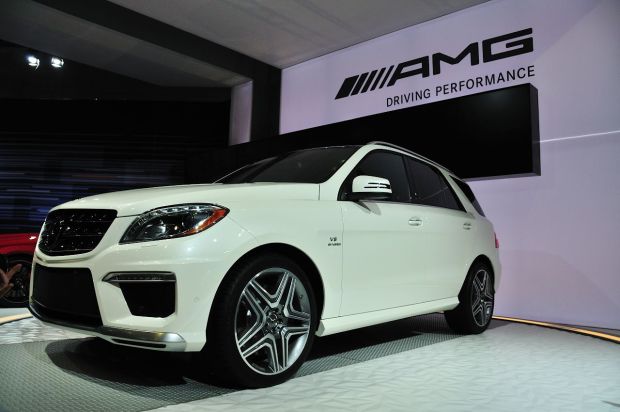 It's easy to think that there isn't anything special about the 2012 Mercedes-Benz ML63 AMG. After all, it's a familiar treatment given to a familiar crossover, but the end result is something truly excellent. All of the high-powered luxury CUVs are totally absurd, but we love them all the same. In debuting the ML63 here in LA, Mercedes-Benz is showing its commitment to this gaudy, miles-per-gallon-be-damned segment, and with a fresh new 5.5-liter twin-turbocharged V8 under the hood, we're sure that the ML63 will continue to be one of our biggest (and most expensive) guilty pleasures for years to come.
  4: 2013 Cadillac XTS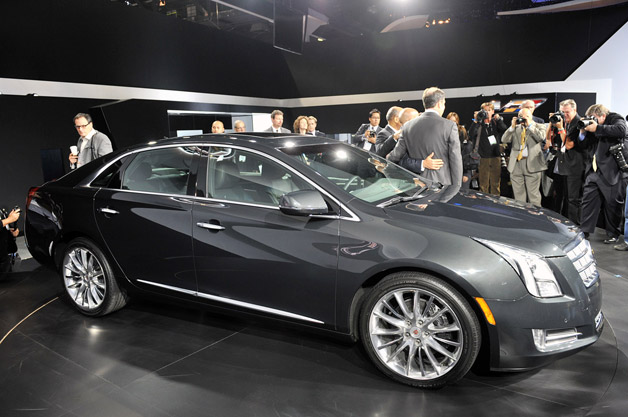 Get ready retirees and Floridians, Cadillac has a new flagship sedan. But unlike the ancient DTS it replaces, the 2013 XTS is chocked full of style, refinement and technology. We really like the way it looks, and inside, General Motors' focus on better interior refinement is very apparent. It's a truly luxurious place to be, and senior editor Damon Lavrinc could not stress enough how awesome the purple contrast stitching is. Most importantly, the XTS marks the debut of Cadillac CUE – the automaker's new infotainment system that we've had the chance to check out extensively. Look for this big beauty to hit the streets in the first half of 2012
 3: 2012 Fiat 500 Abarth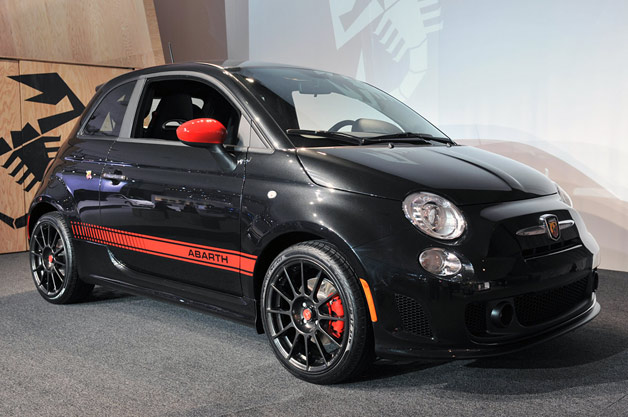 When the base Fiat 500 arrived, everyone immediately started comparing it to the Mini Cooper. That didn't work out so well for the Fiat in most cases, but this, the hot new 500 Abarth, has the Cooper S in its sights. With good reason, too – the Abarth uses a turbocharged version of the 1.4-liter MultiAir engine good for 160 horsepower and 170 pound-feet of twist, and when you consider that the 500 weighs in at a scant 2,833 pounds, we don't doubt that it'll be a hoot on the road. Here's hoping, anyway.
2: 2013 Ford Shelby GT500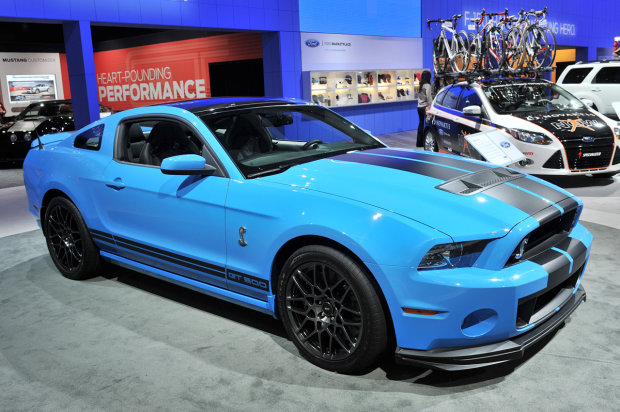 To quote associate editor Chris Shunk, "What's not to love about a Mustang with 650 horsepower?" We can't argue with that logic, and the new Shelby GT500 certainly delivers in the "holy crap that's a lot of power" factor. Camaro ZL1? Forget about it. The new Shelby offers classic style, tons of suspension and performance tweaks, and is backed by a legendary name in the automotive world. We can already see the rear wheel wells filling up with smoke. Let the terror ensue.
1: Subaru BRZ Concept STI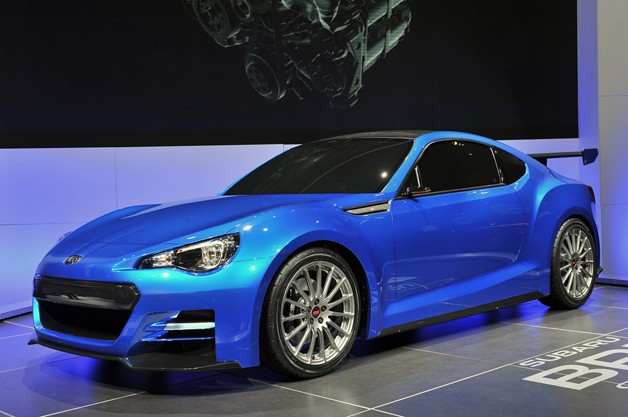 We know, this isn't the first (or second, or third, or fourth) time we've seen some version of the Subaru BRZ concept or its kin, the Toyota FT-86/Scion FR-S. But before we see the final production car in Tokyo next month, Subaru has rolled out an STI-tuned concept version of the new rear-wheel-drive sports car, complete with all the aero and chassis upgrades that we'd want for a truly excellent lightweight sports car. There may only be around 200 horsepower on tap (official numbers haven't been confirmed just yet), but with a focus on a low center of gravity and lightweight materials, you don't need tons of power to make for an exciting driving experience. What this car does need, however, are gold wheels. (It's an STI, after all.)
Why'd we pick it as our Best In Show? Perhaps its because this concept means that the production BRZ is right around the corner. Maybe its because, while not the prettiest thing in the world, Subaru has actually designed a car that looks downright furious. Regardless, when it came time to poll the staff, the BRZ is the one that topped the lists of the majority of our editors.