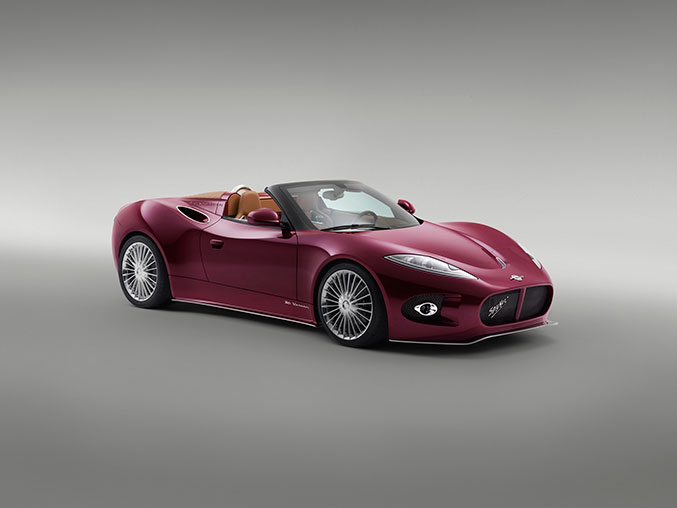 Following the recent announcement of its new Concepts and Prototypes Display for 2013, featuring a number of British debuts, Salon Privé is delighted to announce a new entry, fresh from Pebble Beach – the European debut of the B6 Venator Spyder Concept.
The Spyker B6 Venator Spyder Concept is the incredible new convertible compact 2-door mid-engine luxury sports car from the Netherlands' manufacturer.
Designed by Chief Executive Officer, Victor R. Muller, this latest model continues the brand's aviation-inspired lines and features, with an incredible and stunning bejewelled interior to match the striking exterior.
The all carbon-fibre body and aluminium platform house the V6 engine, which develops in excess of 375 bhp. The Concept will go into production late 2014 for key markets in Europe, the Middle East, Asia Pacific and India, followed by the US in early 2015, with a price point of around $150,000.
"The Spyker B6 Venator Spyder Concept will make its European debut on 4 September at Salon Privé, the UK's premier luxury automotive lifestyle event," said Victor Muller, CEO of Spyker Cars. "We are delighted to share our newest high-luxury sports car design with the discerning drivers who comprise the audience of this premium event."
Sales Director, David Bagley commented: "We are delighted that Spyker has chosen Salon Privé to host the European debut of the B6 Venator Spyder Concept.  It is a stunning looking vehicle and our Concepts and Prototypes class is a very fitting backdrop to its premiere."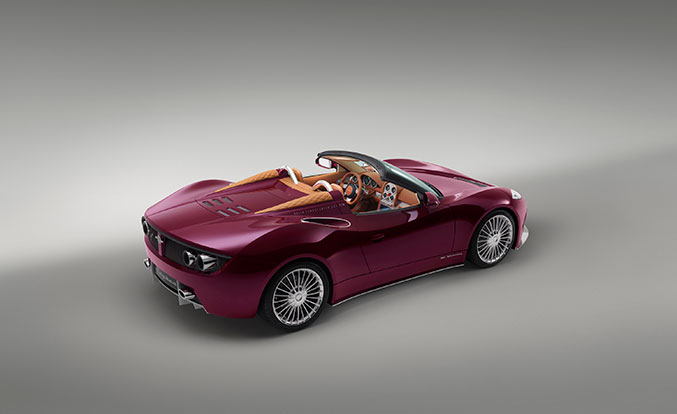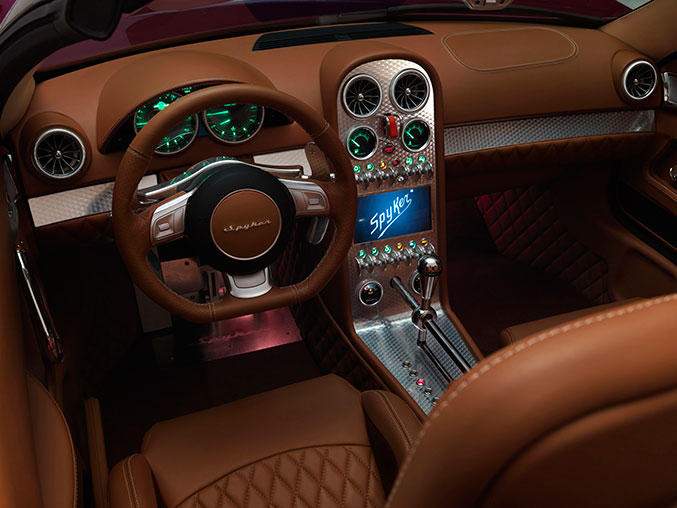 Source: Spyker