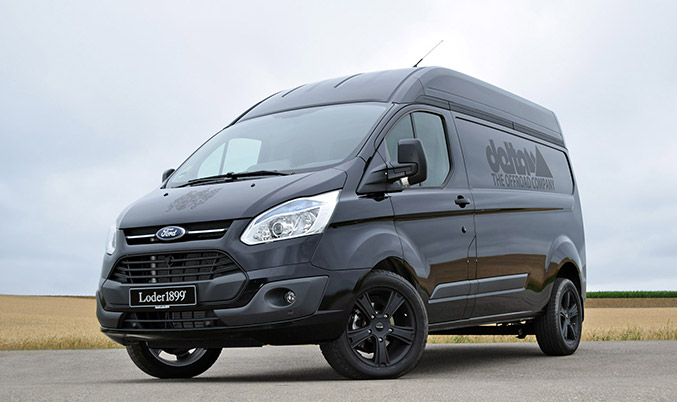 Thanks to the huge success of the Loder Sins wheel for the Ford Transit Custom, Loder1899 has decided to add another wheel to its program; the Gravoso. The 7.5 x 18 Gravoso wheel is available in matt black and silver and can be mounted with a tire size of 235/55R18 on the vehicle without modification. This combination is also available for the Transit Nugget.
With chrome and stainless steel – from a sensible family car to a dazzling top model.
In addition to Sins wheel, which is available in four finishes: gloss black, gloss black with polished edge, matt black and silver, Loder1899 has performance enhancers and various chrome trim and stainless steel parts for the chic family mover. Whether chrome grille, front bar, side bar or chrome protection for the rear bumper – the offer from the Bavarian tuner leaves nothing to wish for. And not only that: In 2015 Loder1899 launches a 20-inch wheel for the Ford Transit Custom.
Source: Loder1899