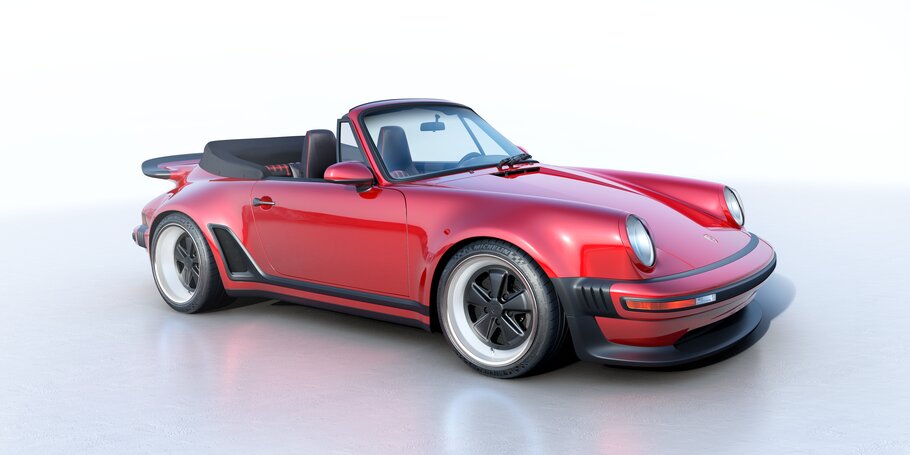 Singer, the California-based luxury specialist, presents the first Porsche 911 Cabriolet reimagined by Singer. In response to requests from owners, these latest restoration services enable the results of the company's Turbo Study to be applied to the cabriolet body style of the Type 964. Singer's exploration of forced induction continues in celebration of the iconic Porsche 930 Turbo and the open-top driving experience.
The Turbo Study represents the next generation of services from Singer and encompasses:
Collaboration with owners on the first road-going restorations to feature forced-induction
Highly capable grand-touring and sports performance for both coupe and cabriolet
The iconic turbo body, whale tail spoiler and shark fin – reimagined
A balance of luxury and sporting character tailored by each owner for their car
Each restoration begins with a Type 964 Porsche 911 Cabriolet.