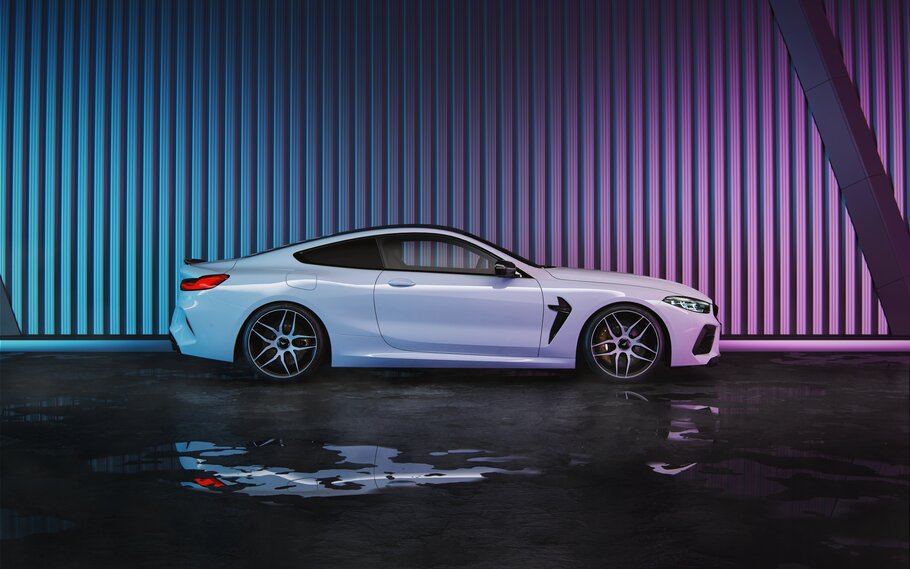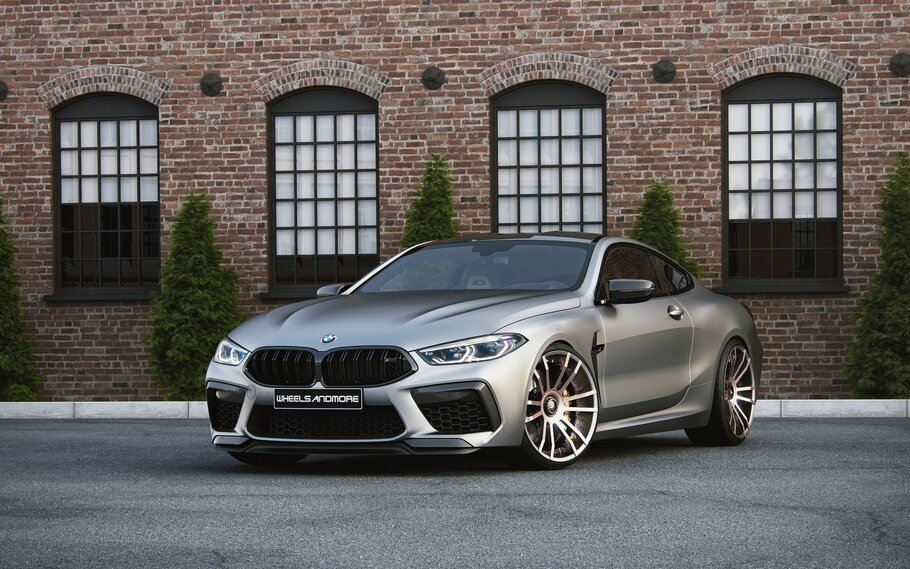 Noble tuner wheelsandmore hit the ground running: More than 700 hp in the BMW M8 Competition? Hell Yes!
One who decides to acquire a BMW M8 Competition gets a power BMW with a successful mix consisting of sportiness and comfort. The M8 Competition handles targeted overtaking maneuvers on the track with flying colors. It is obvious from the very first glance that BMW does no halves measures with the M8 Competition. The "normal" M8 is already a real feast for the eyes – but the M8 Competition takes things up quite a notch and gives the sports car a real performance makeover.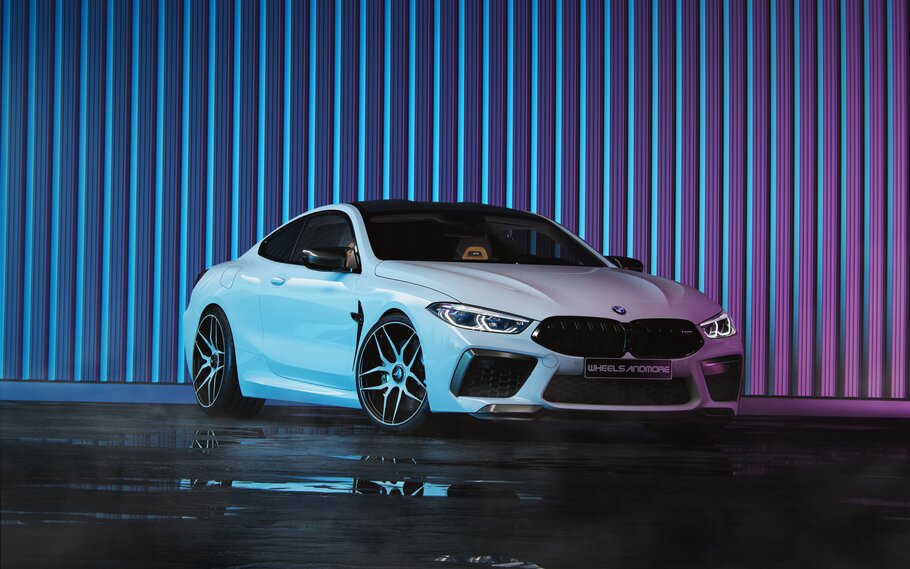 Take your chance and experience premium alloy wheels and a unique driving experience now!
The alloy wheels:
Let yourself be carried away by the striking design and noble materials of wheelsandmore forged rims.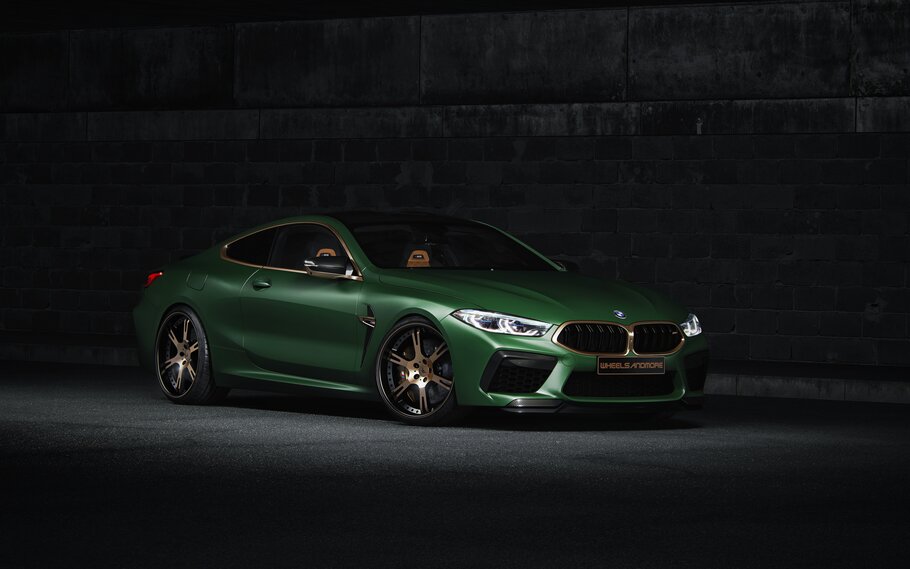 In order to be able to provide customers individual finishing options, wheelsandmore has a special machine to offer a noble diamond-turned rim front – upon customers request. This means that not only can all color tones be ordered from wheelsandmore, but they can also be combined with a high-gloss bi-color front.