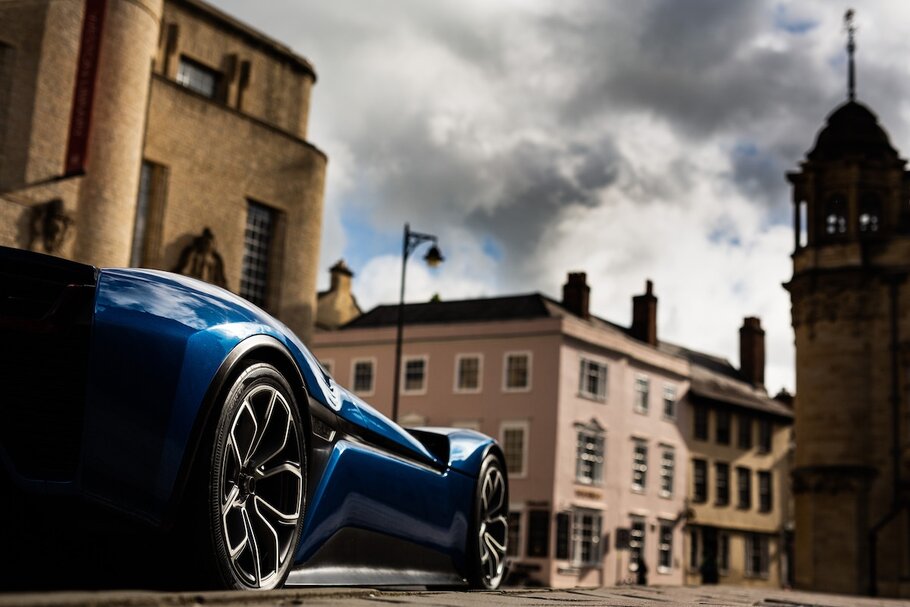 The record-breaking NIO EP9 electric supercar will headline the feature lawn at the Scramble at Bicester Heritage on Sunday 23 April, celebrating automotive 'Local Heroes' with an eclectic mix of machinery.
Le Mans racer Peter Dumbreck set a then-record for an electric car around the Nordschleife in May 2017, clocking 6 mins 45.9 seconds, adding to its record times for a production car from the Circuit of the Americas and Shanghai International Circuit.
It also held the fastest speed reached by an autonomous car when it hit 160 mph at COTA, and it lapped in autonomous mode in 2 mins 40.33 seconds. A record for the circuit.
Oxford is home to the smart EV manufacturer's global R&D centre for performance and advanced concept engineering. First opened in 2015, it is responsible for early concept development and advanced Computer Aided Engineering. NIO's Oxford team played a crucial role in the engineering of the one-megawatt EP9 and continues to maintain the pioneering cars today including #6, the very car that secured the records at the Nürburgring and Goodwood Festival of Speed.
The 194mph supercar will be surrounded by neighbouring 'Local Heroes' at the sold-out Scramble. The event takes place at the former WW2 RAF Bomber Training Station on Sunday 23 April.
The feature lawn in the shadow of the main Building 123 has marked the 90th running of Le Mans and 'Winter Wagons' in recent editions but will be looking closer to home for April.
Cars, race teams, specialist firms and more from within a 30-mile radius will be championed by the Local Heroes display, honouring the fine tradition of the region from the dawn of producing cars in the UK to today, and from Le Mans to Formula 1.