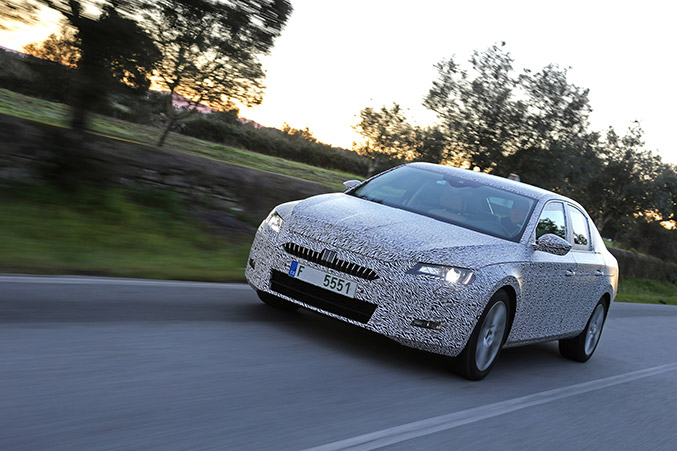 The new ŠKODA Superb is in the starting blocks. The completely redeveloped ŠKODA flagship has recently completed the final test series in Southern Europe, among other regions. The new ŠKODA Superb is the top model in the ŠKODA model range. With its new design language, new proportions, space, innovative technology, driving dynamics and build quality, the car has shifted to the upper end of the automotive mid-class.
The new third-generation ŠKODA Superb offers the highest functionality with an improved package. The amount of space and boot size typical of a ŠKODA have once again increased, and set a new benchmark in the segment. Incorporating the Volkswagen Group's MQB technology, the ŠKODA Superb brings qualities from higher vehicle classes into the automotive mid-class. The car offers the best values in terms of comfort, infotainment and connectivity, safety, eco-friendliness, consumption and performance.
"The new ŠKODA Superb is the best ŠKODA ever. This latest generation of our flagship will appeal to new groups of customers in the business and private sector. The qualities of the Superb emphasise the brand's values and point to the future of ŠKODA," said ŠKODA CEO Prof. Dr. h.c. Winfried Vahland.
The new ŠKODA Superb will receive its world premiere in mid-February 2015 in Prague. It will then be introduced at the Geneva Motor Show in early March. The market launch is planned for mid-2015 in Europe, with UK deliveries in the autumn. The ŠKODA Superb has formed the apex of ŠKODA's model range since 2001. To date, the brand has delivered more than 700,000 first- and second-generation ŠKODA Superb models to customers all over the world.
Source: Skoda