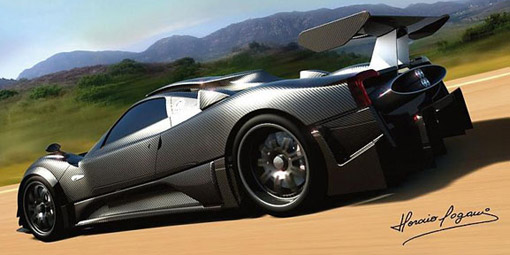 Pagani may not have had anything new for this year's Geneva Motor Show but that doesn't mean the Italian supercar manufacturer isn't planning anything new for the coming year. Latest reports claim a brand new model will be launched next year and a new factory will be opened to boost output necessary to build cars for a worldwide market.
Production of the current Zonda supercar is expected to end within the next 12 months because its AMG-prepped 7.3L V12 will no longer be available, reports AutoWeek. The new model, codenamed C9, will instead replace the Zonda next year and will feature a new V8 engine. According to the source, the new car will be unveiled at next year's Geneva Motor Show.
Pagani is also expected to be moving to a new production facility, which reportedly will allow it to lift production to around 60 cars per year from the current 16. The new C9 model will also be homologated for new markets, which means it could also be sold in the U.S. and Japan.
Pictured above is a rendering for Pagani's most recent model, the still yet to be launched race-track Zonda R. The car will feature a 750hp V12 and will be produced in a limited run of just ten cars.