Perhaps the single most influential car design and coachbuilding firm in history, Pininfarina has penned the lines of some of the most stunning cars in the world.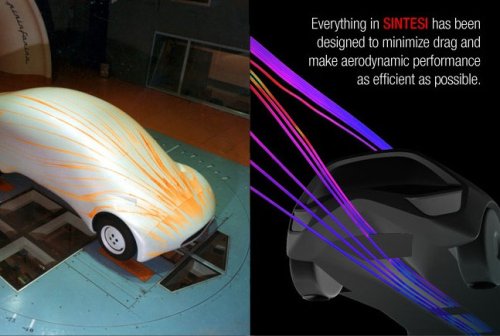 The coachbuilder is renowned for creating many of the popular designs for carmakers like Ferrari and Maserati but at the same the design house has been known to create spectacular one-off concepts of its own.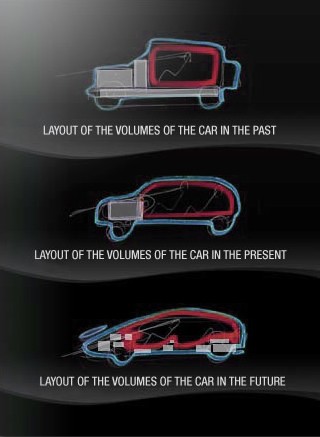 Its latest creation is the new Sintesi concept, which is destined to appear at next month's Geneva Motor Show. Unlike previous concepts, the new Sintesi is more about packaging solutions and sustainable motoring rather than pure style. Speaking with Automotive News, Pininfarina head of design Lowie Vermeersch told reporters that the size of the engine and transmission to a major extent determines the shape of the vehicle and conventional powertrains are still too bulky.
That's why for the Sintesi, designers have developed a new fuel cell powertrain that can be spread out into different locations in the car. For example, Pininfarina put an electric motor into each of the wheels, while four fuel cell stacks are positioned on the vehicle frame near the wheels. The central tunnel houses the tank for biofuel and a reformer, a device that transforms the biofuel into hydrogen before sending it to the four fuel-cell stacks.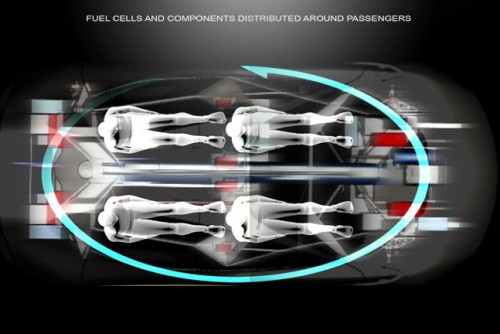 The advanced drivetrain was a joint-effort between Pininfarina and Italian/U.S firm Nuvera Fuel Cells. Its makers claim the Sintesi develops a combined output of 700hp and that vehicles with this sought of "distributed packaging" could be on the road by 2015.