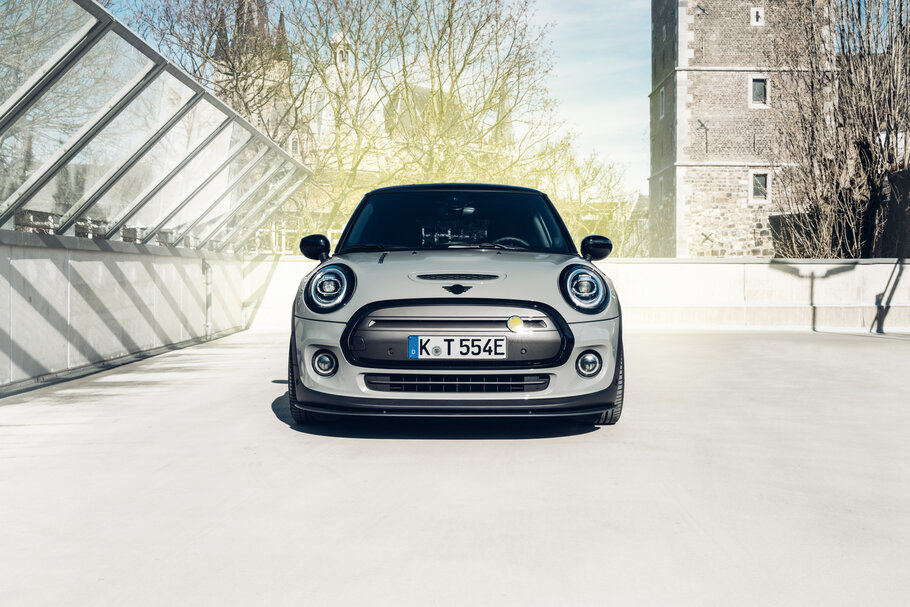 For more than 14 years KRUMM-Performance in Brühl near Cologne has been optimizing New- Minis and BMW models in all sectors and has thus gained an extremely renowned reputation far beyond the city limits. With a mixture of passion and well-founded know-how, the driving dynamic optimizations are perfected for the everyday versions and even for the racetrack use.
Here and now the object of desire is the KRUMM-Performance MINI Cooper SE that has been subjected for the first time to an extensive update in terms of driving dynamics and appearance.
The declared aim of this measure was to revive the old go-kart feeling in its origin.
By the merger with KW Fahrwerke as their performance partner, every KW and ST coilover suspension available for this model was installed on the company's own development vehicle and that's how the optimum setup – especially for the MINI Cooper SE – was determined.
The essential advantages are by no means to be dismissed. In addition to a demonstrably much better road holding, the low center of gravity at the bottom and center of the car is now much better accentuated by the battery. At the same time, sufficient ground clearance is still available.
In addition, KRUMM-Performance attaches great importance to maintaining the range, that means no increased energy consumption. All the aforementioned setups were tuned with standard tires and wheels. The use of spoilers or other add-on parts was deliberately avoided in order not to negatively affect the range. On the contrary: the lowering resulted in a reduction of the CW-value which in turn leads to a further increase in range. Just in case, a charging station is available in the in-house KRUMM-Performance workshop.
The KRUMM-Performance company is exactly THE right contact for enthusiasts of the MINI Cooper SE who, among other things, want to achieve optimum driving dynamics and exclusive looks. In doing so, the MINI Cooper SE from KRUMM-Performance shows that an electric car can also make hearts beat faster.