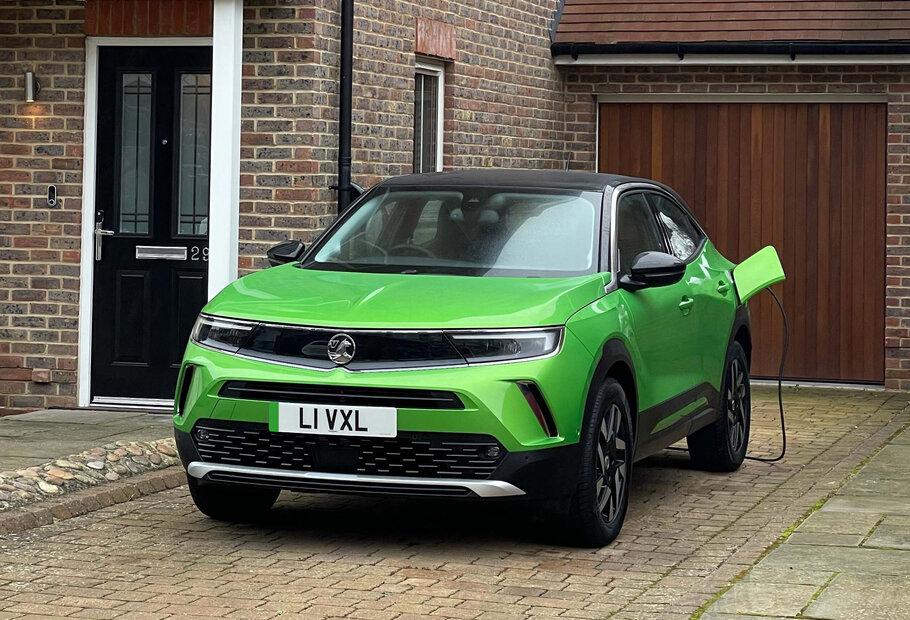 "We know that most EV customers will charge their vehicle at home overnight – it's the most convenient and cheapest charging solution. But around 40 per cent of households in England alone do not have access to off-street parking and therefore the switch to electric isn't the same for everyone. Vauxhall is committed to making going electric as simple as possible – so, we're delighted to lead the way and partner with JustPark and their new JustCharge Community Charging network. We believe it will make a genuine difference to encouraging more British drivers to go electric sooner – with all the environmental, financial and driving experience benefits that comes with."
Paul Willcox, Managing Director, Vauxhall
"Having lived with an EV without a home charging point, I know the challenges of limited public charging capacity firsthand, especially trying to find one outside of London. Community Charging has the potential to ease the transition to EV for millions of car buyers. The majority of UK councils do not currently have an EV charging strategy in place. Partnerships like this between Vauxhall, a major UK manufacturer, and JustCharge, part of the UK's largest driveway sharing network JustPark, represents a viable and cost-effective route to addressing the dramatic charging shortfall as we transition to EVs."
Matt Shirley, Head of EV Networks, JustPark
JustPark, the UK's leading driveway sharing parking platform has partnered with Vauxhall to enable millions more drivers to transition to electric vehicles (EV) through growing JustCharge, the company's Community Charging network.
This landmark partnership is the first of its kind between a community charging network and a global automotive manufacturer. Within it, Vauxhall will encourage existing EV drivers to join the JustCharge network, renting their home charging points out to drivers who need a regular place to charge near to home and work.
For these EV drivers, monetising their unused driveway lowers the Total Cost of Ownership and therefore eases the transition to an EV. Vauxhall will work with its 282 UK dealers to prepare staff and to advise customers on the process and benefits of offering their home charging points for use as part of the community charging network.
As the UK approaches the ban on the sale of traditionally powered internal combustion engine (ICE) vehicles by 2030, charging infrastructure is not keeping pace with dramatically increasing demand. Indeed, the most popular car sold in the fourth quarter of 2021 was an EV and EV registrations are currently outstripping the addition of new public charge options by 500%, yet municipal authorities and private companies are not able to meet the requirements of more than 40% of UK drivers who live in flats or a home without a drive.
This situation also fails to address the needs of the increasing numbers of UK drivers who live in shorter term rentals as house price inflation limits access to property ownership, creating another barrier to the installation of home-charging solutions.
Both JustPark and Vauxhall see the democratisation of EV as essential to transition Britain to clean-air powertrains in line with net-zero commitments. Key to this is creating a viable infrastructure for the 15 million UK drivers who cannot install a home chargepoint.
By lending the weight of a global manufacturer's voice to the 1,000 existing hosts and 80,000 EV drivers on the JustCharge network, Vauxhall, in partnership with JustPark can contribute dramatically to increased charging capacity in Britain's towns, cities and rural areas.
If just 5% of those with a home charging point joined the JustCharge network, double the number of publicly available charging locations would be available in the UK. This would contribute to millions more drivers being able to viably access EVs.