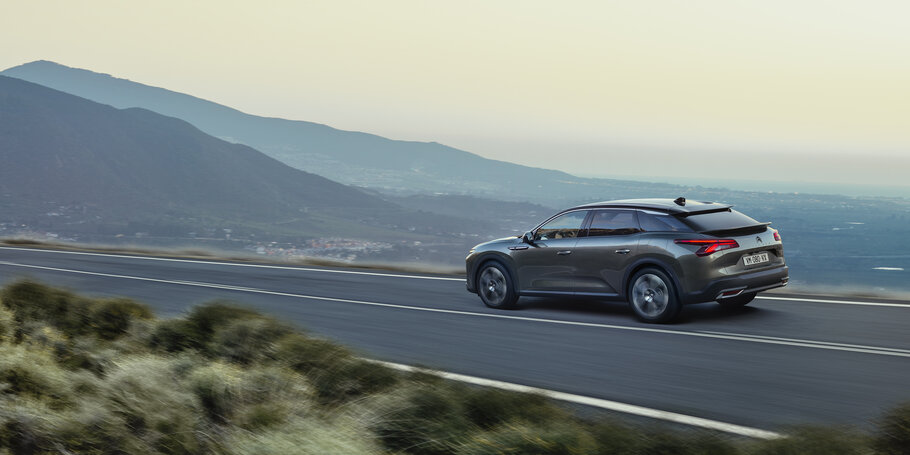 Nearly half (45%) of drivers admit that being in a bad mood leads them to become more agitated and less tolerant with fellow drivers, according to new research by Citroën UK.
The findings, from a survey of 2,000 UK drivers*, highlighted some of the risks of being unhappy or in a bad mood whilst out on the road, with a quarter (25%) saying they are more likely to be distracted and ignore hazards.
Citroën UK's research explored the nation's attitude towards the 'January Blues' – the feeling of a low mood and lack of motivation during the first month of the year. Nearly half (49%) of Brits admit to having suffered from 'January Blues' in the past, with more than a third (34%) saying they found January to be the month that has the most negative impact on their well-being.
Looking into popular ways to combat the 'Blues', the research revealed that many drivers view their cars as a haven and place to reflect, with nearly a third of respondents (32%) telling Citroën that they have gone for drives with the sole purpose of clearing their head. Yet there is room for improvement, as Citroën's research reveals almost half of drivers (49%) feel their car could come with more features to improve their comfort, well-being and state-of-mind.
Citroën's latest vehicles – including New Citroën ë-C4 X and New Citroën C5 X – have been developed to provide optimum in-car comfort while travelling, enhanced further in Citroën's electrified models, which all offer the serenity of 'ë-Comfort' thanks to a calm, refined and near-silent driving experience in all-electric mode.
Citroën's Advanced Comfort Programme® includes Advanced Comfort Suspension® that uses Progressive Hydraulic Cushions to absorb bumps in the road. Citroën's Advanced Comfort Seats® provide support and improve posture using high-density foam and an additional 15mm top layer of textured memory foam.
Among the features listed that Brits would value most in their cars while driving in winter, were heated seats (51%), comfortable seats and ride (35%) and a good infotainment system (35%). Citroën vehicles are available with the latest safety and comfort technologies, including heated seats, wireless smartphone connectivity, Active Safety Brake, Collision Risk Alert, 360-Vision, Long Range Blind Spot Monitoring System, Active Lane Departure Warning System and Speed Recommendation.
Greg Taylor, Citroën UK's Managing Director, said: "The January Blues is a phenomenon familiar to many, but there are remedies to tackling the feeling. Visiting a friend or heading for a drive are both quick and simple ways to combat the Blues. Citroën is committed to the well-being of its customers and has worked hard to provide a vehicle range that offers a calm and serene environment for both drivers and passengers alike."
Citroën's research demonstrated the UK public's dislike towards the first month of the year, with more than a third (34%) saying they found January to be the month that has the most negative impact on their well-being. Winter temperatures and dark days (73%), returning to work after Christmas (38%) and financial worries (35%) were listed as the main factors people most associated with causing the 'January Blues'.
Popular ways to lift spirits and improve well-being in winter included spending time with friends and loved ones (48%), exercise and fitness (47%), and planning an upcoming holiday or trip (42%).