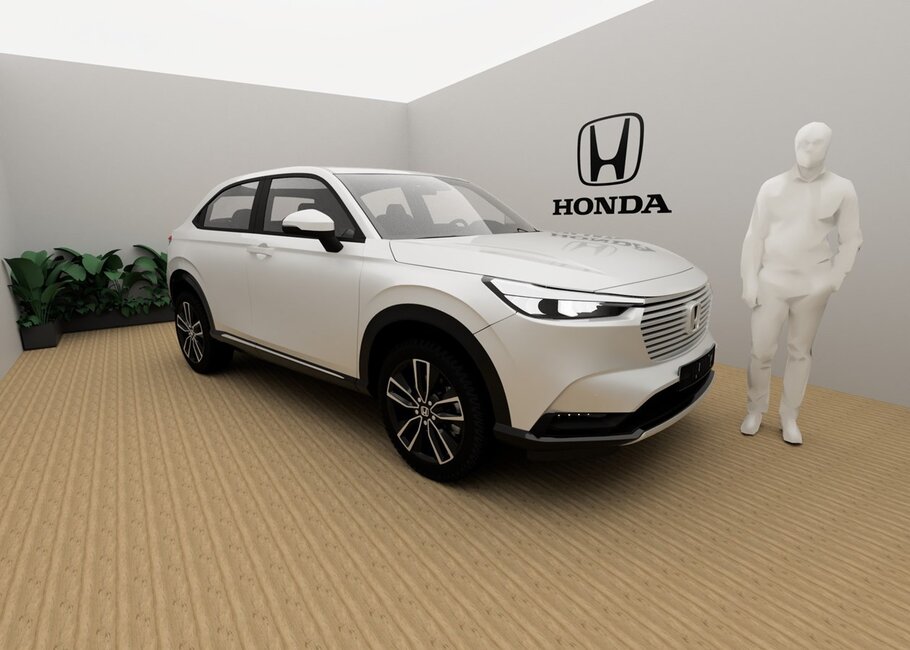 Honda UK has launched a new virtual showroom to mark the physical arrival in showrooms of its all-new HR-V in November, making it even easier for customers to explore the car from the comfort of their homes.
The car browsing innovation offers customers an extremely realistic experience, including a virtual demonstration, of the latest coupe-styled SUV to join the brand's hybrid car family before it hits dealerships.
Customers can take a 360° digital tour of the car in three different themes – "Seamlessly Connected", "Ultra-Responsive" and "Cleverly Packaged". Each environment shows different characteristics of the HR-V, highlighting features that are ideal for urban, rural and family buyers respectively. The experience provides a close-up look at both the interior and exterior of the car through various content hotspots, including videos and image galleries.