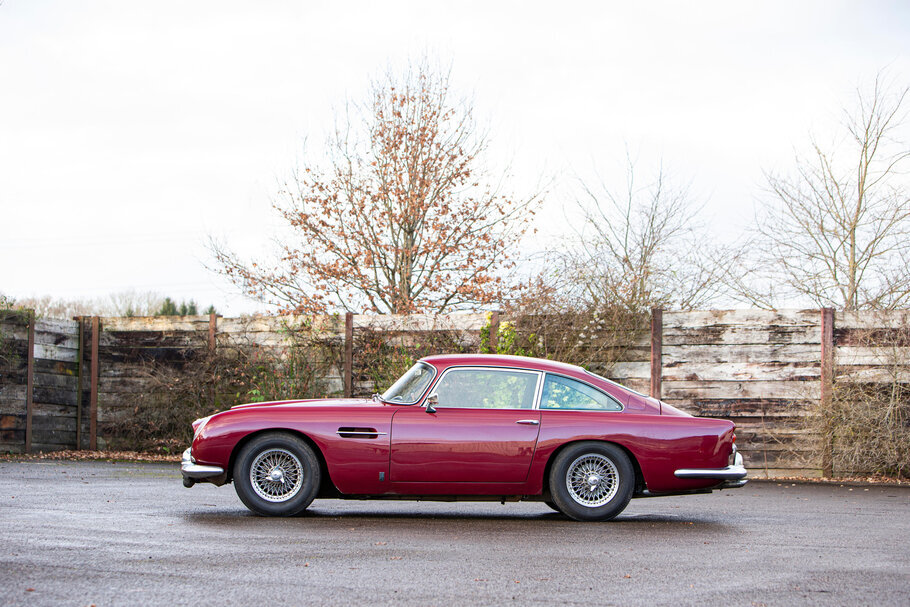 The Bonhams Members' Meeting sale offered a mix of good, solid mid-range classics interspersed with veteran and vintage cars and competition vehicles. This was the first live Members' Meeting sale for three years and the room was packed with potential buyers holding bidding paddles and bid they did.
At the time of writing, including post- sale arrangements, just five of the 76 cars offered failed to sell, with nearly a quarter selling for over top estimate. There were some that exceeded expectations by a significant margin: a 1964 Aston Martin DB5 that had been off the road since 2018 made a huge £506,000 including premium, a full £156,000 over its top estimate, and well over Hagerty's Condition 4 ('Fair') value of £318,000.
A rare AC 3000ME Turbo probably best described as 'well loved' nearly doubled its top estimate, selling for £28,750, a figure in excess of Hagerty's top Condition 1 ('Concours') value of £28,500. Modern classics also performed well: a 1998 Porsche 911 (993) Turbo coupe with X50 pack smashed its expectations, selling for £138,000, well over Hagerty's Condition 2 ('Excellent') value of £129,000.
Overall, lots that struggled to sell were the competition cars with four of the five no-sales in this category. The highlight was a 1961 Lotus 20, driven to Formula Junior championship success by Jo Siffert but the tempting low estimate of £70,000 wasn't reached. A brace of race-prepared Corvettes, a Lynx T2 and a 1964 Lotus-Ford Type 23B also did not sell, in addition to a 1930 Packard 745 Dual Cowl Sports Phaeton.
Nearly one third of the cars in the auction were offered with no reserve and this helped push up the sell-through rate, but 93 per cent is an extraordinary achievement and it says a few things about the market. Firstly, it shows that the estimates were tempting, and the expectations of vendors were maybe more realistic that they have been for a while. Compare the overall value achieved at this auction (£7.12 million) against the last live Members' Meeting sale in 2019: just over £6m with a sell-through of just 70 per cent. The market has been through something of a frenzy since then, but these more sensible figures and higher sale rates could suggest that the market has settled a little after the post-Covid boom. Secondly, it was interesting to see how many dealers were bidding, presumably to replenish stocks. This shows a sense of confidence in the market, and these results will undoubtedly help future sales.
John Mayhead, UK Editor of the Hagerty Price Guide, added "It was fabulous to experience the buzz in the room throughout this sale, a real return to form post Covid. The internet is certainly a huge force in selling cars, but you can't beat the excitement of a well-presented saleroom."