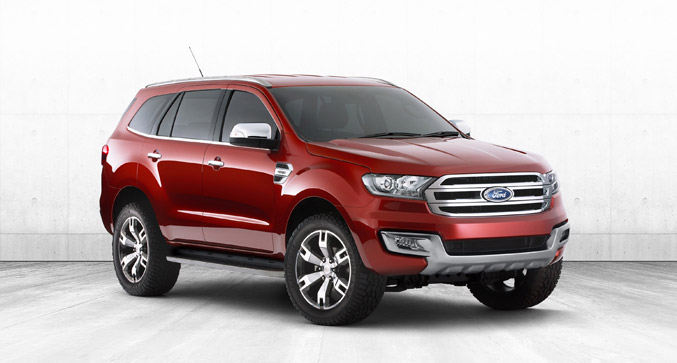 Ford Everest Concept is a blend of strength, style and technology. The vehicle has been just unveiled at the Bangkok International Auto Show, making an ASEAN debut. The global reveal of the SUV is scheduled for August in Sydney. 
Ford's new concept shows the bold new direction of the brand for designing a mid-size, seven-seat SUV. The vehicle was created in order to strengthen Ford's utility offering in the fast-growing ASEAN region.
Unshakable toughness and premium comfort sets the Everest Concept as the new benchmark for what it means to be a truly progressive SUV. Precisely, the SUV sports a powerful and refined, design that is unmistakably Ford, offers high capability and world-class toughness in premium design. 
Ford Everest Concept is built upon key design cues for the brand. This means it combines sleekness and refinement with bold and rugged technical details. Headlamps connected to a prominent inverted trapezoid grille set high on the front allowed designers to maximize the headlamps' dimensions, communicating better functionality while emphasizing the grille and the SUV's width. The result is a strong and powerful presence for the entire front end, one which is unmistakably a Ford. 
The headlamps are swept back for a modern and aerodynamic look and are contributing for SUV's exclusiveness. The model has sculpted side lines which are sleek and tailored and give the Ford Everest Concept a modern and sophisticated air. 
At the back one can see chiseled taillamps over a negative scallop, making for a sculptural and robust rear that contrasts with the square, flat liftgates on traditional SUVs. Furthermore, the vehicle has high ground clearance that indicates the vehicle's off-road potential. 
Ford Everest Concept is painted in a show-stopping red with a flash of orange, called "Sunset Flare". This color emphasizes the further the qualities of the bold and powerful model, but also adds warmth and luxury-feel.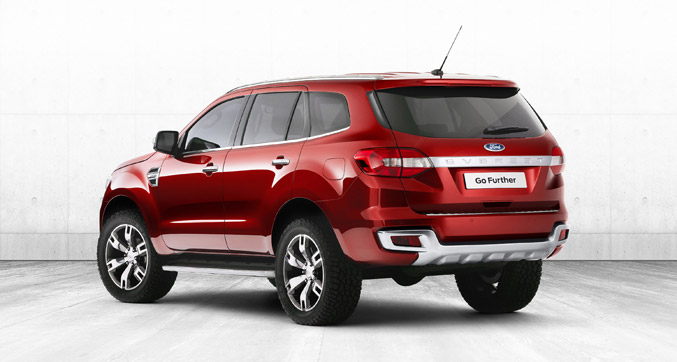 Source: Ford