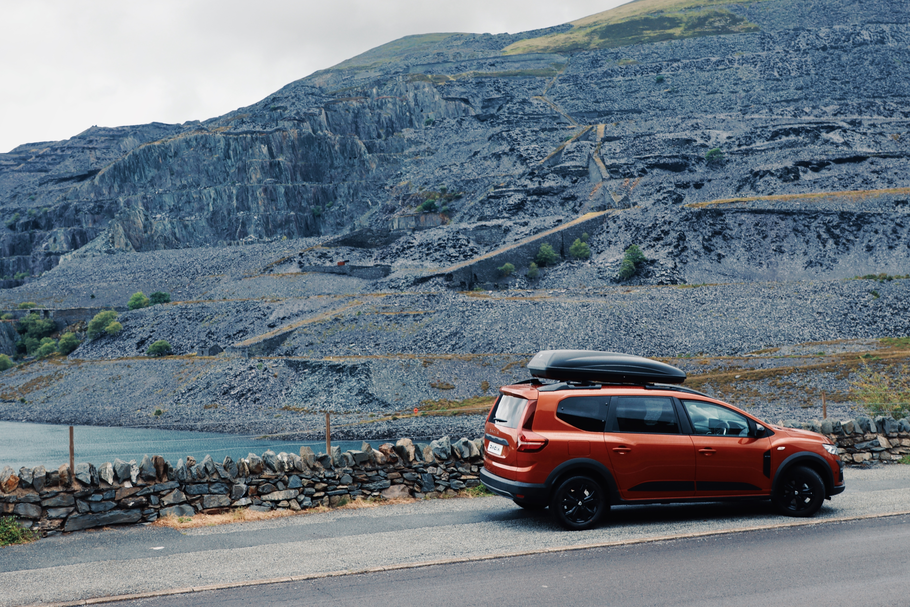 Dacia, a brand synonymous with robust design and a sense of adventure, is proud to be supporting the UTMB® World Series as an Official Technical Partner and exclusive Automotive Partner. The world's leading trail running series lands in the UK this weekend (1-3 July), with a demanding series of routes throughout the Snowdonia National Park tackling distances of up to 165km with elevation gains of more than 10,200m+ (33,500ft).
As the exclusive Automotive Partner, Dacia will be providing dependable operational support to all European events in the UTMB® World Series. The brand's range of rugged and reliable vehicles will become a welcome sight for competitors as they take on the challenges set by Snowdonia's most scenic valleys, epic landscapes, and awe-inspiring peaks.
Playing a key support role will be the Dacia Duster, as it demonstrates the trailblazing spirit and versatility that has earned it a market-leading reputation in its class. It will join Dacia's other models as each plays their part at the event, from the practical yet affordable Sandero Stepway to the recently launched seven-seat Jogger, a car designed to be as at home in the urban jungle as it is in the wilds of Wales.
Dacia's partnership with the UTMB® World Series will run for the next two years, the two brands working together to promote their shared beliefs in mindful consumption and eco-smart solutions, while focusing on inclusivity and a passion for sustainable enjoyment of the great outdoors.
With 25 events this year, the UTMB® World Series will tackle the most challenging terrain to be found across Asia, Oceania, Europe and the Americas, including trail runners pinnacle event, UTMB Mont-Blanc, in Chamonix at the end of August.
Luke Broad, Dacia Brand Director for the UK and Ireland, said: "At Dacia, we have been passionate about disrupting the UK automotive market for nearly 10 years. The success of our rugged, iconic Duster SUV embodies our brand positioning and ambition to connect people with the great outdoors. We're proud to be the official Automotive Partner for the UTMB® World Series, which allows us to connect even more closely with people enjoying simple outdoor pleasures, together."