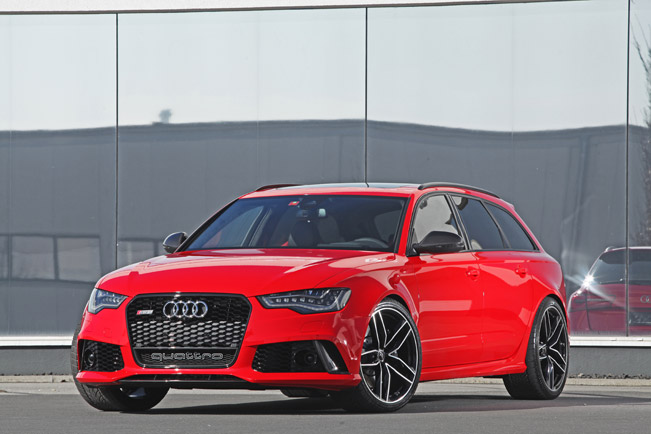 Audi RS6 AS by HPerformance features all the powerful characteristics of the iconic Audi model, but also boasts some new enhancements. They are due to the work done by the specialists at HPerformance, a company in based in Germany. The third generation Audi RS6 not only exudes more powerful image but also offers more horsepower. 
First, the weight of the vehicle was reduced by about 200 lb, making the combined average fuel consumption beneath 10 liters. Then the tuners added HPerformance 70 mm double pipe exhaust system with two controllable exhaust valves. This system can be monitored optionally or pneumatically via an overpressure or electric ways using MMI. The result is astonishing sound.
Under the hood of this Audi is positioned the 4.0 liters V8 biturbo 4×4 engine, mated to an eight speed automatic gearshift. The power of the unit has been boosted up to 700 hp (515 kW), while the torque – up to 860 Nm (632 lb-ft). This improvement was achieved via control device programming. 
In addition, this RS6 has been equipped by the prototype of a carbon suction system. The tuners are also speaking of a later addition of modified downpipes that will be available in the near future.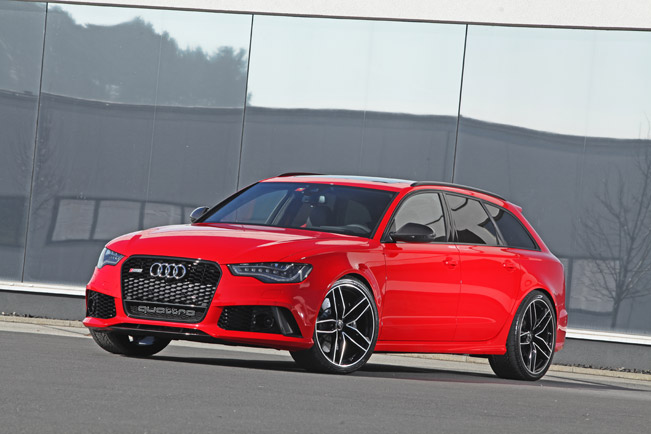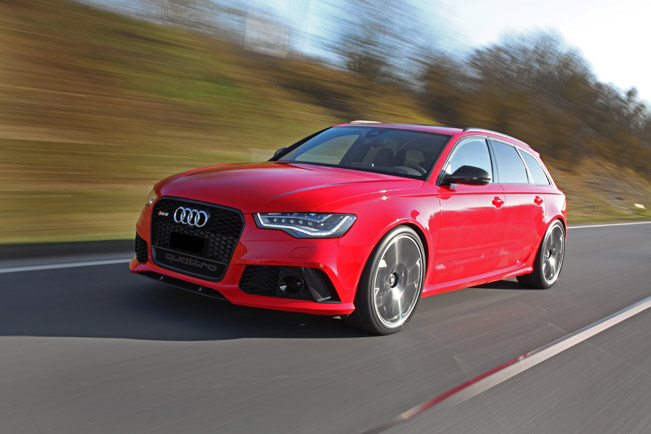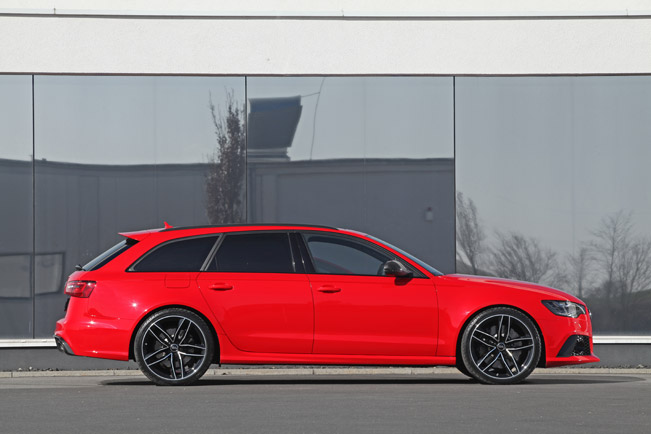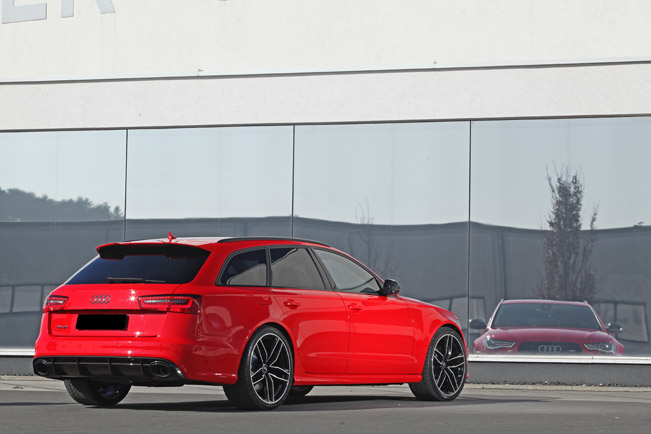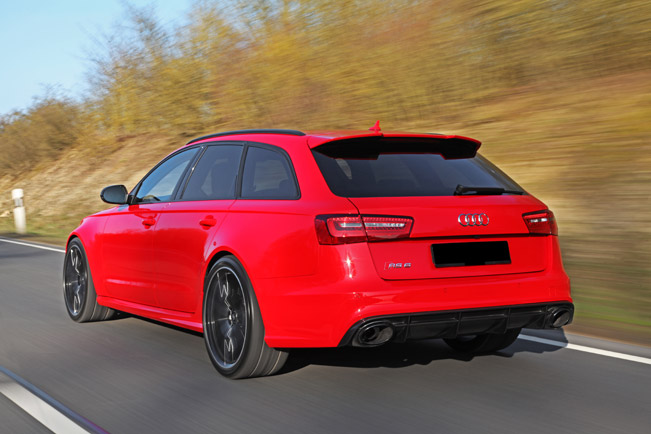 Source: HPerformance