Pininfarina Alfa Romeo 2uettottanta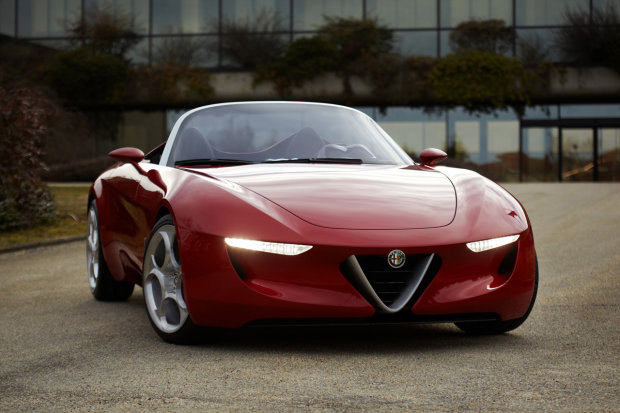 Few rumors have circulated quite like the prospect of a new Alfa Romeo Spider. While the previous Brera-based model stands as one of the most beautiful cars ever made, dynamically speaking, most found it deeply flawed. But the Milanese automaker has long been rumored to be working on a more successful successor – even commissioning Pininfarina to create the sleek 2uettottanta concept pictured above. Now, the latest word on European streets is that Alfa has got its sights set on the Mazda MX-5 Miata.
That the next Alfa Spider will pack a turbocharged four-cylinder – likely the 1.7-liter unit from the Giulietta – is pretty much a given, but in order to take on the venerable Miata, Alfa will need to cut its weight down considerably. And considering how heavy some of the marque's most recent products have been, the carbon-fiber 4C concept notwithstanding, that'll prove to be no mean feat.