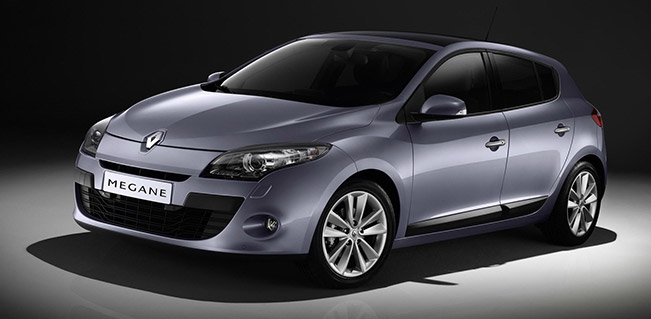 The Renault Megane III is the latest addition to the series of Renault hot hatches. Renault with its Megane has been there in the Australian car market for the past decade. The latest model from them is the Renault Megane III X95 Sport. It is the coupe version of the Megane hatchback and this new model looks good in its beautiful, stylish interiors.
Differences from the Cup Version
Few of the additions or modifications that Renault has brought about in this latest model are the 18-inch alloy wheels and the Renault Sport Recaro seat, along with the grey bumper inserts and the rear diffuser. The new car also has a tyre pressure monitor along with the other additions. The interiors also have the motorsport additions like the onboard telemetry from the Renault Sport Technologies.
Engine Specifications
The Renault Megane !!1 X95 Sport comes with a 2.0 litre, four-cylinder petrol engine. This is similar to the engine of the regular range from Renault. The engine produces 103KW at 6000 rpm and it produces 195Nm of torque at 3750 rpm.
Interiors and Other Features
The Renault Megane III X95 Sport has better interiors than most of the recent Renaults. The way in which every aspect of the interiors is organised is probably the selling point of the vehicle. Everything in the cabin is secured tightly together. Another comfort feature is the ample room in the front and the headroom.
The X95 Sport comes with the smart card-enabled keyless start and entry. The other technical features included in the version are dual-zone climate control system, auto locking, parking sensors at the rear side, fog lamps, audio system that is Bluetooth-enabled, cruise control and speed limiter, power-folding mirrors, auto lights as well as wipers, electric parking brakes, satellite navigation system that works with remote control, as well as a four-speaker enabled CD/ MP3 audio system that is USB-enabled. Another feature is the alloy wheels with leather trim. These great features certainly make the Renault Megane X95 a good hatch back to own.
Safety Features
The most important safety features included in the Megane CC are electronic stability control and anti-lock brakes with emergency brake assistance. Other safety features include the driver as well as passenger side and front air bags, load-limiting front seatbelt pre-tensionsers as well as pop-up roll over hoops. In addition, the car is covered for warranty up to five years for unlimited kilometres.