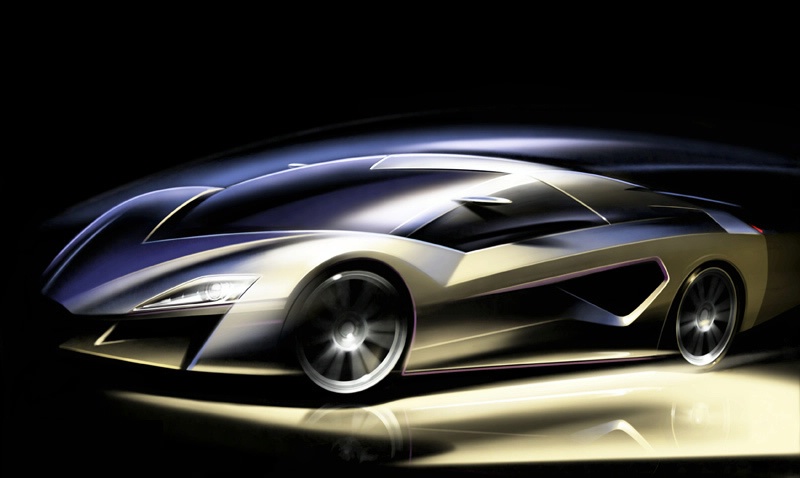 Previewed in a teaser sketch, the Giugiaro Frazer Nash exhibits the dramatic, angular lines that the design house is known for. The sketch shows a deep A-pillar dip and glass that extends into the roof, both styling cues that marked the Mustang by Giugiaro which influenced the redesigned 2010 Ford Mustang.
The precise details of the green sports car haven't been released, though Giugiaro claims a 186mph top speed and emissions of just 50 grams CO2/km. If that speed estimate is correct, the Frazer Nash will definitely be able to claim the title of fastest hybrid.
As for the Frazer Nash's namesake, the high-performance, low-production British sports car celebrated the 60th anniversary of its postwar reintroduction in 2008. While not the first name to come to mind when thinking of classic high performance cars, the original Frazer-Nash cars were known in their day for being well-built, stripped-down racers. This makes Italdesign Giugiaro's choice of the name for its speed-record hybrid begin to make a bit more sense. Of course, the Giugiaro Frazer Nash will probably not be chain-drive, like the original Frazer-Nash racers were! Whatever the Frazer Nash's true specs are, we'll have the full story from the show floor in Geneva.