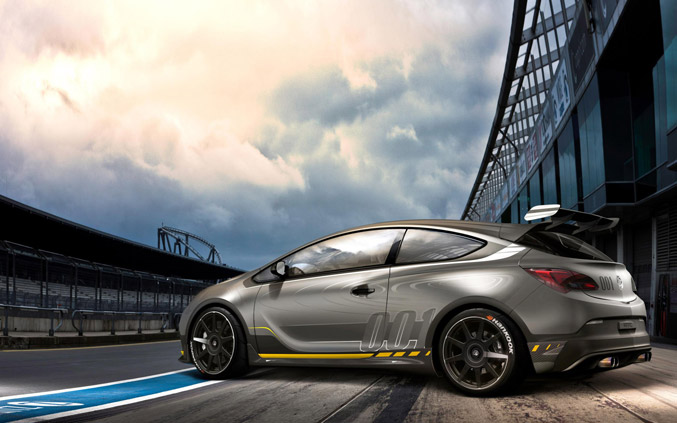 At Geneva International Auto Show this year we will see the birth of Vauxhall's new Astra VXR EXTREME Concept, which is currently being teased with a first official image. The vehicle will be used later as a basis for a future low-volume production run. 
The car was derived from the last year's Astra Cup race car that competed in the Nürburgring Endurance Championship. In contrast, the EXTREME is the street-legal race sibling of the current Astra VXR. 
To go even further into details, it produces 280 hp (206 kW) and 400 Nm (295 lb-ft) of torque. What is more, the car is also lightweight due to the extensive utilization of high-quality carbon components. This fact makes the race track EXTREME's natural environment. Additionally, an integrated safety structure, racing seats and six-point safety belts is what also will be featured. 
More information about Vauxhall Astra VXR EXTREME will be announced next month.
Source: Vauxhall